News
Danish biotech company reveals promising cancer treatment trial results
---
This article is more than 5 years old.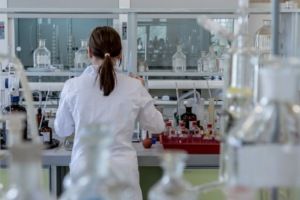 A new cancer treatment developed by Genmab has shown positive results in a phase 3 Cassiopeia study.
The treatment combines Darzalex with Velcade and could potentially be offered as a first-line treatment for leukemia and multiple melanoma.
"There is some very promising data that the treatment could reach a group of patients Genmab is yet to access," Søren Løntoft Hansen, a senior analyst at Sydbank, told Børsen.
"If Genmab is approved for this study and the ongoing Maia study, the biotech company can help the full spectrum of newly diagnosed patients with bone marrow cancer. "
Further proof study
Genmab will enter into a dialogue with the FDA and other authorities to seek approval based on the study, added Hansen, adding that it may be difficult to receive approval without further study.
"We are also looking forward to data from the second part of the study, which will provide additional data on the effect of Daratumumab monotherapy as a treatment," said Jan van de Winkel, the managing director of Genmab, in the announcement.
Markets still unconvinced
Over the past year, Genmab's shares have fallen 30 percent.
"I think the stock will outperform the general stock market," ventured Hansen.
Oncology research is notoriously stagnant. Most new treatments only offer a marginal increase in the quality of life of patients – often for hefty price tags inflated by the bureaucratic approval process.