News
Government's much-vaunted coastal development projects all stranded
---
This article is more than 5 years old.
After three years, none of the proposed building schemes round the coast have actually got off the drawing board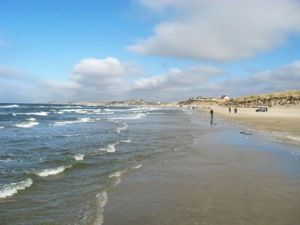 Back in October 2015, and with some fanfare, the government unveiled ten development projects aimed at attracting more tourists to the Danish coasts and generating growth and local jobs.
Among the proposed projects were water parks, resorts and a safari park.
In now transpires that none of the ten schemes have come to fruition, reports DR Nyheder.
Previously, the coastal zone rules prohibited building within 3 km of the shore without the approval of the Naturstyrelsen nature agency. The new projects all involved a special dispensation being granted from these rules.
Public opposition
Although Denmark has 7,300 km of coastline, there was a sharp public backlash and heavy criticism from the Danmarks Naturfredningsforening nature organisation.
READ ALSO: Nature organisation sees government growth plan as a further nail in the coffin for Denmark's coastline
Two of the 10 projects are completely dead in the water whilst eight others are struggling to find funding or to obtain planning permission.
One of the places involved was Løkken on the northwest coast of Jutland, where there were plans to build a 34-room beach hotel with a restaurant plus wellness centre and conference facilities.
"Two investors were very interested to start with, but dropped out when it came to who should run the hotel. They say that it is too small," said the mayor of Hjørring, Arne Boelt.
The mayor still believes in the project, but feels it will need an amendment to the local plan to allow more rooms to be built.
No business case
The head of the local tourist board is less optimistic. He is afraid the project won't happen because the dispensation the government has given to allow building closer to the sea runs out in the autumn of 2020.
This comes as no surprise to Anne-Mette Hjalager, a professor of tourism at the University of Southern Denmark.
"Most of these projects just don't have a 'business case'. In other words, it is extremely uncertain whether they can pay," she said.
"That means that investors are reluctant to commit money because they can also figure out that this is not viable."
Another problem is local resistance to building near the coastline. A project near Svendborg generated 4,700 signatures against it and, as a consequence, in 2016 the municipality decided to withdraw 200,000 kroner's worth of support.