News
Danish children getting worse at reading and writing
---
This article is more than 5 years old.
The recent controversial school reforms don't seem to have rubbed off when it comes to improving literacy; quite the opposite in fact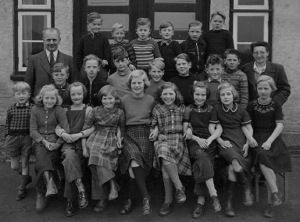 New figures from the Ministry of Education reveal that when it comes to reading, children's grades have dropped from an average of 6.8 in 2016 to 6.5 in 2017 and 6.0 today, reports Altinget.dk.
This is despite the various school reforms introduced over the last few years that have included longer school days.
Rocky foundations
The education minister, Merete Riisager, calls the figures "critical".
"Reading is the foundation when it comes to acquiring knowledge and skills. The drop in grades should serve as a reminder to politicians that if they become too occupied with new projects and building political monuments to themselves, then they lose sight of the important things," she said.
The organisation for Danish school pupils, Danske Skoleelever, places the blame firmly on politicians, who they claim have not done enough since the school reform of 2013 was adopted.
A big mistake?
"This is just not acceptable considering what we were promised. The obvious inference is to conclude that the reform was a gigantic mistake and that longer school days have led to this state of affairs," the association's head, Sarah Gruszow Bærentzen, told Altinget.
READ ALSO: Danish parents dissatisfied with longer school days for their kids
"At the same time it is obvious that an agreement was reached on an extremely wide-ranging reform that did not have sufficient backing to be properly implemented or properly financed," she added.
On a wing and a prayer
Anders Bondo Christensen from the Danish teachers' federation Danmarks Lærerforening would like to see more use made of the existing teachers' knowledge and experience, rather than more reforms.
"I hope that in future, our knowledge and expertise can be utilised more instead of politicians rushing to produce legislation that they hope, think and pray will get results," he said.