News
Democracy and freedom of movement on the agenda at 70th Nordic Council
---
This article is more than 5 years old.
Foreign minister focused on ensuring rule-based international co-operation tightening up security in the Baltic Sea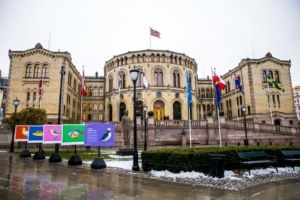 The 70th Session of the Nordic Council kicked off today in Oslo with a strong focus on regional security, freedom of movement, the future of democracy and better co-operation over legislation.
Among those representing Denmark at the three-day conference, which concludes on November 1, were Anders Samuelsen, the foreign minister, and Eva Kjer Hansen, the minister for Nordic co-operation.
Samuelsen stated that he would be working to ensure rule-based international co-operation, as well as security situations in the Baltic Sea region.
More dynamism
While Hansen has said her focus will be on obtaining "concrete results from the co-operation" with a hope that more "dynamism" will be visible.
Recent reform has not effective enough and Hansen would like to see more benchmarks set regarding future co-operation.
The Nordic Council is the official body for formal inter-parliamentary co-operation among Denmark, Finland, Iceland, Norway and Sweden as well as the Faroe Islands, Greenland and Åland Islands.