News
Denmark retains position among best in the world for doing business
---
This article is more than 5 years old.
Danes ranked third on annual World Bank report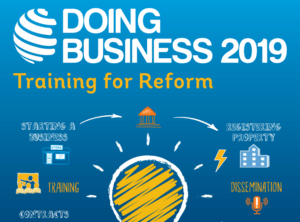 According to the World Bank's newly-published Doing Business 2019 report, Denmark remains one of the top countries in the world when it comes to doing business.
As was the case last year, the report ranked Denmark third behind top performers New Zealand and Singapore and just ahead of Hong Kong and South Korea.
"The top three economies this year – New Zealand, Singapore and Denmark –exemplify a business-friendly environment," the report (here in English) found.
READ MORE: Danes have never had it so good – report
Reform improvement
In the sub-categories, Denmark ranked first for Trading across Borders, fourth for Dealing with Construction Permits, sixth for Resolving Insolvency, ninth for Paying Taxes, eleventh for Registering Property and 14th for Enforcing Contracts – an area in which doing business had been made easier due to a reform.
It's lowest score was 44th for Getting Credit, while Starting a Business (42), Protecting Minority Investors (38) and Getting Electricity (21) were among the lower scores.
Georgia, Norway, the US, the UK and Macedonia completed the top 10, while other notables included Sweden (12), Finland (17), Australia (18), Iceland (21), Canada (22), Germany (24), Russia (31), Japan (39), China (46), Mexico (54), India (77), South Africa (82), Brazil (109) and Nigeria (146).
Somalia was listed as the worst country in the world for business, preceded by Eritrea, Venezuela, Yemen and Libya.