News
News in Digest: Who'd be a bank in Denmark?
---
This article is more than 5 years old.
First Danske Bank, now Nordea – how money-laundering is replacing hygge as this country's new buzzword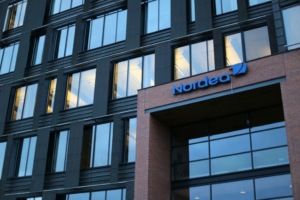 Denmark's biggest banks, Danske Bank and Nordea, seem to be making a habit of sharing bad press.
First off, there's the annual Voxmeter survey of the worst major banks in Denmark. Nordea won it this year, two places above Danske Bank, which held down bottom place in 2017.
And now there's the money-laundering scandal, which started at the Estonian branch of Danske Bank last year and has now spread its tentacles to ensnare its biggest rival.
Whistle blown twice
The allegations regarding Nordea also chiefly concern Russian clients. It has emerged that the Danish fraud squad has been pursuing a Russian who has used a company in Belize to wash around 322 million Norwegian kroner through Nordea between 2010 and 2013.
Furthermore, the US-born British financier and whistleblower William Browder has reported Nordea to the Swedish police's financial crime unit, EBM, and the Danish economic crime unit, SØIK.
Allegedly, suspicious transactions worth over 1.1 billion kroner have taken place at 365 bank branches in Denmark, Norway, Sweden and Finland – which is nothing new, apparently.
In 2015 alone, the Swedish financial authority fined the bank 50 million krona for insufficient efforts to combat money-laundering for the third time in just five years.
Cutting their ties
With Nordea taking the flak, you would have assumed Danske Bank would have been keeping a low profile after it emerged it has probably laundered 1.5 trillion kroner in Estonia this century.
But no, the mud continues to fly. Firstly, Copenhagen Municipality said it would like to follow the recent example set by Copenhagen Business School and cut all ties as the bank's image no longer fits the capital's description of itself as a 'tax haven-free' city.
And secondly, Russia's financial monitoring service has remarked that it is strange that the Danish authorities have yet to ask Russia for help in the investigation, despite several of the account holders in question hailing from Russia.
Investment bank link
In related news, according to a document obtained by DR, a number of international investment banks are involved in the tax refund swindle that defrauded the Danish coffers out of over 12 billion kroner over a three-year period from 2012-15.
Among the investment banks reportedly involved are France's BNP Paribas, Investec (South Africa), ED&F Man and Barclays (both UK), JP Morgan (US), Banco Santander (Spain), Macquarie (Australia) and Deutsche Bank (Germany).
And in other news, Jyske Bank has confirmed it will shortly not be possible to withdraw 1,000 kroner notes from the bank's terminals. It will, however, still be possible to deposit the notes.