News
Non-western unemployed not just a drain but also a potential resource
---
This article is more than 5 years old.
Although they may be less well educated than Danes and bad at Danish, a lot of unemployed people from non-western countries have hidden resources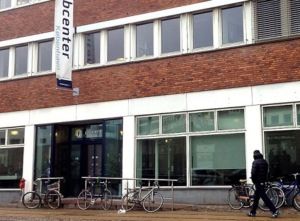 It may come as a bit of a surprise to some people, but not all non-western unemployed people are the hopeless cases they are often portrayed as in the media.
Researchers from Aarhus University and the organisation Væksthusets Forskningscenter have spent four years following 4,000 people on unemployment benefits who are actively seeking jobs and comparing non-western immigrants and their descendants with ethnic Danes, reports Politiken.
The study reveals that the non-westerners had higher levels of mental health, could better cope with the daily routine, and had fewer criminal convictions.
For instance, only 15 percent of the non-western unemployed had been diagnosed with a psychiatric disorder during the past three years whilst the percentage of ethnic Danes was 29. They also had a much higher rate of self-belief when it came to assessing whether they could hold down a job.
Often marked down
Despite this, the non-western unemployed were often evaluated by their caseworkers as having far less chance of getting a good job.
According to Charlotte Liebak Hansen, the project and research head at Væksthusets forskningscenter, a caseworker's belief in the unemployed person's readiness for the job market increases the chances of that person getting a job by 32 percent.
Sociologist Aydin Soei sees the new figures as an indicator of integration processes that have gone badly wrong over the years. First-generation immigrants have been treated with kid gloves instead of having their competencies and qualifications recognised.
Language not necessarily a barrier
The new research has not taken language ability into consideration, and that is a fairly significant factor, argues the chair of the Danish social workers association, Majbrit Beran Berlau.
"Of course caseworkers must believe in and motivate the individuals. But they also have experience that shows if you lack language skills and work experience, you are not exactly first in the queue when it comes to the employment market," said Berlau.
On the other hand, the confederation of Danish industry, Dansk Industri (DI), does not feel that language is always a deciding factor.
DI's deputy head Steen Nielsen points out that despite language barriers, it has been possible to set up thousands of apprenticeships at companies for refugees that have often led to permanent jobs.