News
Local News in Brief: Municipalities refuse to play ball ahead of Euro 2020
---
This article is more than 5 years old.
Bendtner, though, is towing the line and accepting his 50-day prison sentence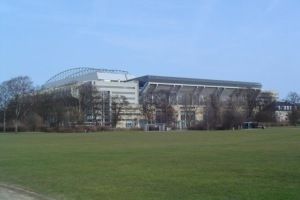 Two out of the four Greater Copenhagen municipalities offered the chance to host one of the four national football teams competing in the Danish-based Euro 2020 group have said no.
Rudersdal has followed Hørsholm's lead in turning down the chance to provide a base camp for up to six weeks during the summer,
Its mayor Jens Ive told TV2 it was a shame as "we were looking forward to being able to host one of the teams", but that UEFA's demands had been too excessive.
Insurance issue
Initially, the municipality approved plans that would have seen the team train at Birkerød Idrætscenter and stay at a hotel in Holte.
But UEFA wanted the municipality to insure itself against anything happening to the players – and the bill was too hefty to approve.
Lyngby and Copenhagen onboard
Lyngby-Taarbæk and Copenhagen, meanwhile, are expected to host two of the teams.
Parken will host three group games (June 13, 18 and 22) and a last-16 clash on June 29. Saint Petersburg in Russia will host the other three group games.
If Denmark qualifies, it will be in the group and guaranteed two games at Parken.
---
Albertslund concert venue unveils all-female line-up for 2019
The Forbrændingen concert venue in Albertslund has confirmed it will only be putting on performances by female artists next year in a bid to address an "unhealthy imbalance" in society. "We want to show there are plenty of talented and relevant female acts out there, across many genres and styles – enough to fill an entire year's program and more, " artistic director Jeppe Skjold told BT. Music critic Steffen Jungersen called it "fighting injustice with injustice", while Dansk Folkeparti questioned whether it was a breach of the Equal Opportunities Act, suggesting the Danish Arts Foundation, which funds the venue with 280,000 kroner every year, should intervene.
Copenhagen Police declares war on party buses
Last weekend Copenhagen Police took seven party buses off the road citing safety concerns, stopping the vehicles mid-route as they drove around the capital blaring out loud music for the benefit of their passengers. The police confirmed the raid to TV2 but did not disclose the specific nature of the safety concerns. Thomas Hagner of Vognen.dk, the owner of one of the buses, told BT it was a "targeted effort to get party buses out of town" – by any means possible.
PM pays respects to dead role model
The victim of a Monday night shooting in the Copenhagen district of Nordvest, which was reported by CPH POST the next morning, died in hospital on Tuesday, and it turns out he was fairly famous. The former gang member, then radio personality Nedim Yasar, 31, had just attended an event promoting the release of his new book. He was shot on Hejrevej a little before 20:00. Yasar had been living in hiding since leaving a Bandidos affiliate group in 2012, and he had previously survived an attempt on his life in his own flat. PM Lars Løkke Rasmussen offered his condolences, revealing he was an admirer of Yasar's conviction that a normal life after leaving a gang is possible.
Bendtner drops appeal against sentence, possibly with eyes on winter break
Nicklas Bendtner has dropped his appeal against a 50-day prison sentence for assaulting a taxi driver in Copenhagen. He will not go to prison though. Instead he will serve the sentence at home wearing an electronic tag. It is believed he will serve the sentence once his club Rosenborg – which plays in the Norwegian league where there is a rather long winter break from November 24 to early March – have played their last Europa League fixture on December 13. While Bendtner has not been sacked, the taxi driver has.  Dantaxi said the driver had broken "ethical rules" with his "bad behaviour", which included calling Bendtner's girlfriend a whore an innumerable number of times.