News
Immigrants increasingly staying away from Danish language courses
---
This article is more than 5 years old.
Absenteeism up in 93 out of 98 municipalities in Denmark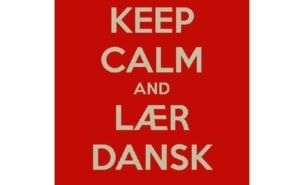 A new report from the Economic and Interior Ministry has uncovered that immigrants eligible for free Danish lessons are increasingly not showing up to class.
Nationwide absenteeism was at 36.4 percent in 2017, compared to 24.8 percent in 2014 – highlighted by a rise in 93 out of 98 municipalities.
Only Albertslund, Allerød, Herlev and Lolland saw an improvement since 2014, while Samsø didn't count towards the statistics as there were no figures from the island in 2014 – although it was at 50.9 percent last year.
One of the reasons, however, is that municipalities have become better at finding immigrants employment and many are thus forced to take classes at night.
"It's more difficult to find the energy and motivation to attend a language school when also juggling a full-time job," Carsten Rasmussen, the mayor of Lejre Municipality, told DR Nyheder.
READ MORE: Latest edition of contentious 'Ghetto List' includes 29 areas
Saturday school?
When refugees and those in Denmark via family reunification find work and earn their own money, the municipalities lose the ability to sanction them through their integration benefits if they fail to turn up to language courses.
Lejre Municipality, therefore, is trying to incorporate language classes on Saturdays in a bid to urge more people to learn Danish.
Ten municipalities in the Capital Region – including Halsnæs, Gribskov, Frederiksberg, Ishøj, Lejre and Roskilde – have an absenteeism percentage that is higher than the national average.
Most new arrivals to Denmark no longer have the right to free Danish classes, although they remain subsidised and only cost 2,000 kroner per module at two approved schools. However, as part of its integration efforts, classes for refugees and those in Denmark via family reunification remain free.