News
Science and Nature News in Brief: Danish children reaching puberty increasingly younger
---
This article is more than 5 years old.
In other stories, a herd of bison on Bornholm are infected with a lungworm parasite and Denmark's last circus elephants are being put out to pasture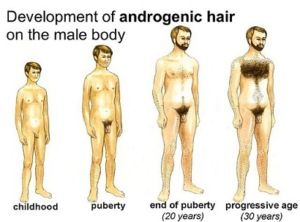 A new study carried out by researchers from the department of public health at Aarhus University has revealed that girls on average have their first menstrual period three months earlier than their mothers. Boys, meanwhile, entered puberty six to 12 months earlier than they did just 15 years ago.
Data from 14,759 children was used charting their development from the age of 11.5 years. Girls were asked about breast development, pubic hair, their first menstruation, acne and armpit hair, while the boys were asked about whether their voice had broken, their first ejaculation, pubic hair, acne and armpit hair. Researchers were then able to calculate the age at which the pubertal milestones were achieved.
A worrying tendency
"The falling age of puberty is worrying, as early puberty may be connected to an increased risk of a number of diseases as adults, such as obesity, diabetes, cardiovascular diseases and certain types of cancers," said PhD student and researcher Nis Brix.
The researchers are now attempting to find out whether the explanation for the fall in the age of puberty can be found in the foetal stage. If this is the case it may be possible to prevent early puberty and thus help prevent complications later in life.
---
Lungworm found in bison on Bornholm
A herd of bison at Almindingen on Bornholm have become infected with the potentially fatal lungworm parasite, according to researchers from the University of Copenhagen. The researchers have found high concentrations of the parasite in the animals' dung, reports TV2 Nyheder. "These animals are very, very sick. They are highly infected and are suffering," said the university's professor of parasitology, Kurt Buchmann. However, the Naturstyrelsen nature agency disagrees. "The experts we've talked to and our own observations indicate that these animals do not suffer from anything at all and appear to be thriving. In cases when an animal seems to be suffering – and there have been one or two – then it is put down," said Søren Friese from Naturstyrelsen Bornholm.
Polar bear cubs born in Copenhagen
Copenhagen Zoo experienced its first polar bear cub birth for two decades on Saturday morning when the female bear Lynn gave birth to two cubs, reports BT. Unfortunately, one died soon after being born, but the other seems to be thriving. The first two or three weeks of a cub's life are always critical, so the zoo's scientific director, Bengt Holst, emphasises that the little family needs peace and quiet. "Our most important job now is to make sure the bears have total peace as even the smallest disturbance can cause the female to act violently, and we want to avoid that at all costs," he said.
Circus elephants retire
The government together with Dansk Folkeparti have set aside money in the 2019 budget to allow the last four elephants used by Danish circuses to retire gracefully. Although performing elephants are still permitted, DF feels that the time is ripe for them to call it a day. The environment and food minister, Jakob Ellemann-Jensen, agrees. "The idea of wild animals performing in front of an audience is outdated. Today, we'd rather see wild animals in more natural surroundings rather than in the circus ring where they are acting against their natural instincts," he said in a press release.
Danish research nominated for 'breakthrough of the year'
Back in November, a team of international researchers led by the University of Copenhagen discovered a 31 km diameter crater beneath the Hiawatha icecap in Greenland created by an iron meteor of around 12 billion tonnes around 12,000 years ago. This discovery has now been nominated for Science magazine's 'breakthrough of the year' award, reports Videnskab.dk. The Danish study is in competition with 11 other impressive pieces of research – among others, 500 million-year-old signs of the world's first animals, a mapping of the brain of the fly, and the discovery of neutrinos from faraway galaxies. Voting closes on Thursday this week.
Green – even unto death
It is not only in the realm of the living that carbon reduction and global warming is exercising the mind. In Aarhus, the municipal crematorium is doing its bit towards carbon neutrality to help Denmark become fossil fuel-free by 2050, reports NDTV. "We're always looking for new solutions in our services that can help reduce the impact we have on the environment," said Aarhus municipal official Kim Gulvad Svendsen. By replacing fuel with BioLPG, a new form of propane, the city's crematorium will be able to reduce its carbon dioxide emissions by 200 tonnes a year. Aarhus is also aiming higher than that and hopes to be fossil fuel-free by 2030.