General
Brexit border-dash: Can I stay in Denmark after Brexit, Lars Løkke?
---
This article is more than 5 years old.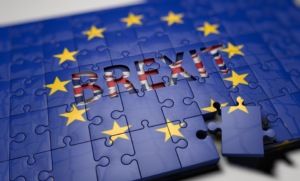 The EU is leaving it to member states like Denmark to ensure that Brits like me can stay after Brexit. The Danish PM has promised to "take care of us", but I haven't received an answer from him as to whether I can actually stay or not.
In Denmark: 1979-2019?
I am a British citizen, born in Denmark to a Danish mother. I lived in England between 1973 and 1979, and then in Denmark ever since. With Brexit, I stand to lose some of the rights I have become accustomed to, when I become a third country citizen in the EU and Denmark. Especially if we end up with a no deal Brexit.
The EU Commission says in its plan for a no deal Brexit that leaving the EU without a deal "would have an impact on [British citizens in the EU's] right to stay and work where they currently live", and that it "invites member states to take a generous approach to the rights of UK citizens in the EU, provided that this approach is reciprocated by the UK".
Poker-faced Lars
Danish Prime Minister Lars Løkke Rasmussen said in October: "I want to make it abundantly clear that no matter the end result of the negotiations, we will of course look after the thousands of British citizens living in Denmark today." But he also said a couple of weeks ago that he wasn't sure that Brexit "would end well".
The Danish Ministry of Immigration and Integration says on its website that the Danish government, in the event of a no deal Brexit, will consider how to secure the rights of British citizens in Denmark after negotiations between the UK and the EU are concluded.
Ask me no questions and …
I have therefore asked the Danish PM via mail, Twitter and Facebook to elaborate on his statements and tell me whether I and my fellow Brits living in Denmark will be able to stay here – even if there is a no deal Brexit on March 29.
So far I have had no reply since I first contacted him in October. I hope I will get one before March 29, so I know if I will have to ask my father to make up the spare bed for me in his apartment in Cambridgeshire.