Business
Business Round-Up: Foreign worker quotient likely to increase
---
This article is more than 4 years old.
With the number of non-western and eastern European employees soaring, municipalities are doing their best to make them feel welcome and capitalise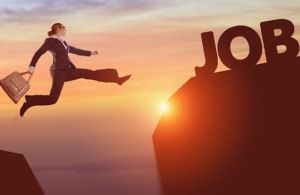 A record 384,000 foreigners worked in Denmark in 2018 – the equivalent of every tenth worker, according to the Dansk Erhverv business interest group.
Its spokesperson Peter Halkær predicts this is only the beginning, as "in comparison to other countries, the share of foreigners in the Danish labour market isn't particularly high and it will likely increase further."
About every third employee within agriculture, forestry and fishing is foreign, and internationals also make up a large proportion of those working in the restaurant, hotel and cleaning industries.
Reduced immigrant cost
Increasingly, immigrants with non-western backgrounds are pulling their weight, according to the Finance Ministry, as more are finding work.
An analysis of the data of 719,000 people's income tax and state benefits reveals that their cost to society fell from 35 to 30 billion kroner between 2015 and 2016 – the most recent stats as it takes time to compile them.
Eastern Europe boost
The number of workers from outside the Nordics is also soaring. According to jobindsats.dk, the number of people from other EU countries living and working in Denmark has risen from 99,809 to 139,854 over the last four years.
While the number of workers from the six largest eastern European countries holding highly specialised positions or managerial jobs had risen to 6,525 by the end of 2017 – up threefold over the course of a decade.
Made to feel welcome
The municipalities are stepping up their game to make the workers feel at home.
Frederikshavn Municipality in north Jutland, for example, has employed a special relocation consultant who can answer questions on things like school and daycare possibilities, dealing with the authorities and the Danish language.
Eyeing an opportunity
Vejen Municipality in south Jutland likewise assists non-Danish speakers in finding information on getting a bank account, CPR national insurance number and Danish courses.
The local mayor, Egon Fræhr, sees their presence as an opportunity. "We'd like to see institutions like our kindergartens and schools fill up so we don't have to keep making cuts. We'd rather see the wheels of commerce turning nicely," he told DR.
---
Probably not the best
Carlsberg is overhauling its brand in the UK. By focusing on quality rather than quantity, it wants to change the way people think about the beer. It will turn its 'Probably' slogan on its head, arguing instead that it is 'probably not' the best lager in the world – thus enabling it to inform British drinkers about the changes it makes.
Aviation aid accusation
A NGO executive has accused Denmark of indirectly supporting the aviation industry by not introduced extra tariffs on flights in order to compensate for commercial aviation's contribution towards global warming. Bill Hemmings, the head of the aviation arm of Transport & Environment, urges Denmark to follow the lead of Sweden and Norway.
Houses overtake flats
House prices are rising at a faster rate than apartments for the first time in four years, and housing economists say it's a healthy development. Not only can the development be seen with houses in the big cities, but across the country. Over the first quarter of 2019, the average rise was 2.0 percent, while flat prices only increased by 1.7 percent.
Authorities in trouble
The Danish and Estonian financial supervisory authorities together committed four breaches of EU law (two Danish, one Estonian, one shared) in connection with their handling of Danske Bank's money-laundering case, according to a report prepared by the EU Banking Authority.
Billund best again
For the second year on the trot, Billund Airport in Jutland has scooped the award for the best small European airport (with total passenger numbers of less than 4 million) at developing new routes.
Board game entering China
The Chinese Ministry of Education has approved the Danish company Gravity Board Games' game series of the same name as official teaching material at 250,000 middle schools in China. In related news, Chinese police have conducted a raid on the workshop of Lepin, a toy company that continues to make copycat versions of Lego despite being told to cease production.
Cost of data centres
The five data centres planned for Denmark will together use up 16 percent of Denmark's electricity production by 2030, according to a report from the Klimarådet climate council. At least two new turbine parks will need to be built. In related news, the construction of Apple's new centre at Foulum (near Viborg in central Jutland) ground to a halt in mid-April – allegedly due to a contractor dispute.
Foreign graduate exodus
Around 6 percent of all new graduates leave Denmark to pursue their careers elsewhere, according to an Education and Research Ministry study, and most of them are foreigners. The number of international students rose from 7,500 in 2004 to 22,000 in 2016 – and only a third end up staying. However, their tax income more than covers the expenses of those who leave.
Verdos fires CEO
Verdos has fired its chief executive Kim Frimer after reports surfaced of malpractice at the energy company. Between 2000 and 2014 it over-invoiced customers to the tune of 440 million kroner. In other news, Flying Tiger chief executive Mette Maix has stepped down. She is unhappy with recent changes, which included laying off 40 employees in February.
Chip-leading Swedes
NFC chips are inserted into the finger, enabling somebody to scan for a mumber of purposes, such as building and transport access. But while 4,000 Swedes have a chip – roughly the length of a 50-øre coin, it is housed in a glass capsule so it is not rejected by the body – few Danes have one. The chips cannot be used for tracking purposes, as they cannot be read from long distances.
Posting a profit
An increased focus on parcels has seen the Danish-Swedish postal group PostNord win back customers of late – particularly in Sweden – and for the first three months of 2019, it has managed to convert a 117 million kroner loss into a 39 million kroner profit.
Lost tax earnings
The treasury loses an estimated 4.4 billion kroner every year due to companies active in Denmark choosing to pay their corporation taxes in countries like Ireland, Luxembourg and the Netherlands. Ireland, for example, demands only 12.5 percent compared to 22 percent in Denmark.
Heavy losses for Maersk
Maersk had a torrid year on the stock market in 2018. Not only did its own shares fall 24.5 percent, but Danske Bank, in which it holds a large stake, plummeted 46.6 percent – a loss for Maersk of 19.6 billion kroner.