General
Local Round-Up: Bombings continue, but nobody injured yet
---
This article is more than 4 years old.
Evidence mounting that warfare is gang-orchestrated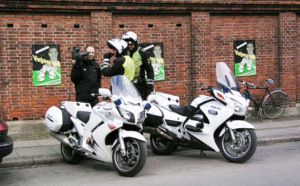 There have been at least three more suspicious explosions in Greater Copenhagen since the bombs that destroyed the facades of the Skattestyrelsen HQ in Nordhavn and Nørrebro Police Station in August – in Vanløse, Brøndby and Amager.
None of the detonations injured anyone, and all of them took part in the early morning, outside a pizzeria, residential complex and Thai restaurant respectively on September 18, 20 and 24.
Gang connection
The police are confident the Vanløse bomb was related to the ongoing civil war between two factions of the Brothas gang in Indre Nørrebro/Nordvest (called NNV by some media) and Hunde/Greve, which produced a fatality in Ishøj on September 15 when a car was riddled with bullets.
Since the three bombs, officers in the capital have seized 5-10 kilos of industrial explosives following a series of gang-related raids.
Swede apprehended
Meanwhile, a 23-year-old man from Sweden has been charged with detonating the bomb in Nordhavn after he was apprehended at Copenhagen Airport after returning from Lebanon on September 17. An international warrant had been issued.
A 22-year-old Swedish accomplice, who police contend drove the bomber from Sweden, is also in custody.
---
One of the world's smartest cities
Copenhagen is one of the smartest cities on the planet, according to the latest 2019 Smart City Index, published by Swiss business school IMD.
It ranked fifth overall behind Singapore, Zurich, Oslo and Geneva, while Auckland, Taipei City, Helsinki, Bilbao and Dusseldorf completed the top 10.
The index "focuses on how citizens perceive the scope and impact of efforts to make their cities 'smart', balancing 'economic and technological aspects' with 'humane dimensions'".
Big 'No' from Kim's kin
In related city news, City Hall has unveiled an ambitious policy to vastly improve the capital as a student city, which will include building 12,000 new student homes over the next 12 years.
Østerbro is getting an upgrade as part of the city's new budget, although the work isn't expected to begin until 2023.
And Kim Larsen's family have turned down an ofer from City Hall to name a small park in the Copenhagen area of Christianshavn after the deceased singer. (CW)
---
Her, him, zer, zem
University of Copenhagen lecturers have been advised to pay more attention when articulating gender to the students in their classes. An official email sent by the Department of Arts and Cultural Science urges the lecturers to take into account that there are students who are transgender or non-binary, reports TV2. However, the department later confirmed it was advice, not a set of rules.
Another stone thrown
A stone was thrown off an underpass overlooking the Øresund Motorway between exits 18 and 19. In 2017, 30 surveillance cameras were installed on bridges across the country to try to combat the number of incidents.
Queen's security tightens
It will no longer be possible to drive a car through Amalienborg Palace Square, the residence of the Royal Family in Copenhagen, due to terror attack fears. The entrances will be blocked off by 120 cm bronze bollards from early next year.
Speed a concern on bridge
Benny Engelbrecht, the transport minister, wants to stop motorists from diving at extreme speeds across the Øresund Bridge and tunnel. This summer a motorist was clocked at driving at 220 km/h across the bridge – double the 110 km/h speed limit.
Best pizza slices
International travel site Big 7 Travel has ranked Madeinitaly at number 14 on a line-up of the world's best 50 pizza slice producers.
Swede charged
A 24-year-old Swede has been charged with being involved in the double murder in Herlev on June 25 – a shooting linked to a Stockholm gang feud. In other crime news, three youths aged 16, 16 and 19 have been charged with manslaughter in connection with the fatal stabbing of a 27-year-old man on the night of September 8 in Valby, which was not gang-related.
Slovakian can re-enter
The Supreme Court has overturned city and high court verdicts to ban the Slovakian lawyer who last year attacked Josue Vasquez – the boyfriend of Konservative leader Søren Pape Poulsen – from entering Denmark.
Wall to return soon
A 3.6 metre-high piece of the Berlin Wall can be viewed at BLOX from November 4 until March, at which point it will depart for its owner, Koldkrigsmuseum Langelandsfort.
Ski slope opens
The ski slope at the Amager Bakke incinerator opened over the weekend with a three-day party. From early next year, CopenHill will also include the world's highest climbing wall.
New elephants in zoo
Three new elephants arrived at Copenhagen Zoo from Cologne in September, taking the total up to seven. They are a 39-year-old female, Thia Ha Pyhu, her daughter Maha Kumari, and Maha's two-year-old son, Jung Bul Kne.