News
National Round-Up: Fewer foreigners = more hours for Danes
---
This article is more than 3 years old.
Experts warn that the working week could get longer if the number of international workers continues to dry up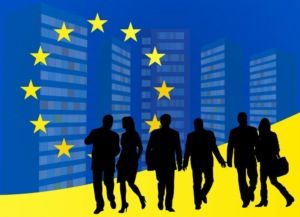 Only 9,476 foreign nationals entered the Danish labour market in 2019 – barely half of the 17,365 who took jobs in 2018.
It was the first time since 2013 that the foreign labour numbers failed to exceed 10,000.
The slowdown was particularly pronounced among people arriving from the EU.
In 2018, there were 8,462 new arrivals, but in 2019 just 1,416.
In the last nine months of 2019, there was no net gain of EU workers.
Experts warn this could have a profound effect on Denmark's economy.
Worrying trend
Niklas Praefke, the chief economist at the Ledernes trade union for management professionals, is worried by the trend.
"It could become a very serious stomach upset for the Danish economy," he told Børsen.
There are currently 290,000 foreign nationals in the Danish labour market, and Praefke is concerned the overall number could fall.
Politicians need to take action, he recommends, and make it much easier for companies to recruit from abroad.
Or, alternatively, the Danish workforce needs to increase its hours!
Weakened performance
The shortage of labour has been felt most acutely in the construction industry, where fewer eastern European workers can be found than in recent years, warns Michael Svare, a professor of economics at Aarhus University.
"Foreign labour covers the jobs that Danish labour is unable to cover," he told Børsen.
"If we can't get the foreigners, then it increases the risk of bottlenecks and weakens the competitiveness of companies."
In recent years, countries such as Poland have been encouraging their nationals to take more jobs in their homeland.
EU vs government
Denmark has incentives of its own, although the government is anxious to close one loophole that eastern Europeans are taking advantage of.
The number receiving Danish unemployment benefits whilst living in their home countries more than doubled to 1,570 between 2015 and 2018, according to Employment Ministry figures.
Some MPs claim the money is enabling Polish and Romanian workers to return home to enjoy a three-month holiday.
The EU wants to make the eligibility period six months.
Gucci reverses decision
In other employment news, former PM Lars Løkke Rasmussen has taken on an advisory role at the law firm Gorrissen Federspiel, which he will start on April 15.
However, Rasmussen is adamant this does not mean his political career is over, as he will retain his position on the Foreign Policy Committee.
Meanwhile, former PM Helle Thorning-Schmidt had decided not to become the co-chair of the UN panel on tax evasion and tax havens.
Criticism followed her appointment, citing her close ties to Denis Viet-Jacobsen, the former chair of scandal-hit marine fuel company OW Bunker.
The pair are fellow directors on the boards of two companies perceived to be tax shelters, and questions have been asked about some of Thorning-Schmidt's shareholdings.
---
Weekend weakness
Danes consume 20 percent more calories on Saturdays, and move 20 percent less on Sundays, compared to regular weekdays, according to the DTU Food Institute. They eat 36 percent less fruit and 25 percent fewer vegetables, whilst consuming 39 percent more sweet and savory snacks at the weekend.
Gang killers get life
Two men have been sentenced to life in prison for murdering the reformed gang member Nedim Yasar in Nørrebro in 2018. Frederiksberg Court heard how the men shot Yasar, who had become a radio host since leaving his life of crime, after an event to mark the release of his book.
Record for overnight stays
The number of overnight stays in Denmark increased to an all-time record of 56 million in 2019 – up 2.2 million on 2018. Germans accounted for two-thirds of the 21 million overnight stays at cottages. In related news, Aarhus hotels clocked up an all-time record of 932,106 overnight stays – up 39,000 on 2018, beating the record it set as the 2017 European Capital of Culture.
Can they be tried twice?
Nick Hekkerup, the justice minister, has suggested to Berlingske that foreign fighters convicted in the Kurdish justice system are not immune to prosecution in Denmark, even though it would contravene the international double jeopardy law. In tune with the government's ban on the fighters returning home, Hekkerup clarified that the fighters "are not welcome here".
More bans in place
Supermarket chain owner Coop – which runs Kvickly, Fakta and Brugsen – is not interested in banning energy drinks for the under-16s, ruling that it should be a political decision. However, the German chain Lidl, Min Købmand in Daugård and Risskov School in Aarhus have all introduced bans. The food minister, Mogens Jensen, promises he will take a closer look at the legislation.
Major security breaches
An audit of TastSelv Borger, a site used by self-employed people to enter their tax information, has revealed that the CPR numbers of 1.26 million people have been shared with Google and Adobe. The bug was finally fixed on February 7, five years after the breach started. In related news, the data of 5,000 Nemlig.com customers dating back to 2016 has accidentally been shared online.
Fixed on big four
A survey of 17,000 gymnasium graduates with an average grade score of 9.1 or above found that 30 percent applied to just four of the 900 higher education courses on offer: medicine, law, political science and psychology. In related news, Parliament has approved the removal of the education ceiling that prevented students from taking a lower or equivalent course within six years of graduating.
Sea eagles thriving
Over 100 pairs of sea eagles have been counted – a new record for a species that was reintroduced back into Denmark in 1996 after leaving the country in the late 1800s. In total, 1,100 different sea eagles have been counted since then.
Army's hijab storm
The defence minister, Trine Bramsen, insists the withdrawal of a young Muslim woman from the Armed Forces was in keeping with the state's 2018 ban on headscarves. However, government allies SF and Radikale question how her hijab would pose a security problem. In related news, SF is fronting a proposal to cease municipal funding for religious daycare facilities.
Camping out big time
In excess of 210,000 people spent a night in nature last year, according to figures from the Environment Ministry. The number is twice as many as those who camped out in 2013 – the first year the ministry started compiling figures.
Smugglers busted
Some 27 foreigners have been charged with smuggling 100 kilos of cocaine into Denmark on a cargo ship. Three people were arrested in Spodsbjerg on Langeland after picking up the cocaine from the cargo ship, where a further 24 were arrested. The smugglers were from the Philippines, Russia, Latvia, Ecuador, India, Poland and Ukraine.
Prison for embezzler
The president of the Kræftens Bekæmpelse cancer society has been sent to prison for 18 months for embezzling millions of kroner from donations made between May 2016 and June 2017. Of the 4.7 million kroner received, only 500,000 made its way to young cancer patients. He was found guilty of serious fraud at Odense Court on February 14.
Showcase for shoppers
A January 17 formation flight to mark the 40th anniversary of the F-16 aircraft, which will soon be replaced by the F-35, gave the Ministry of Defence a showcase for prospective buyers. Bar a couple that will be exhibited in museums, it intends to sell most of the 43 aircraft, although the US Department of Defence must first approve any sales.
PM cancels speech
PM Mette Frederiksen has decided not to give a speech at the May 1 celebrations in Fælledparken in light of how the occasion has become increasingly rowdy of late. Last year, the audience started fighting while she spoke. The LO-Hovedstaden trade union is adamant it will not be spending extra funds on security.
New rape law expected
The government is expected to formulate a new rape law proposal in April that stipulates that consent to sex "must be expressed through words or actions or be apparent in the specific situation and context". Few convictions are secured in Denmark despite a high number of reported rapes.