News
Business Round-Up: Virus puts jobs in jeopardy
---
This article is more than 3 years old.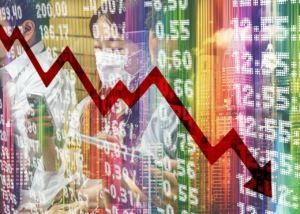 Outside the Danish skiing community, nobody is feeling the pinch of the coronavirus more acutely than the business world.
As the public increasingly elects to stay at home, shunning holidays, nights out and anything involving medium to long-term planning, many companies are scrambling to find revenue sources.
Record falls
And this has been quickly reflected on the C-25, the index of Denmark's 25 most valuable shares.
Taking their cue from world markets, it has been in freefall, notching up record falls on February 28 and March 9, when it plummeted 6.0 percent.
Danske Bank Research Team has issued a report suggesting that Nordic economies will continue to be impacted by coronavirus, though less severely than elsewhere in Europe – "in the magnitude of 0.2-0.3 percentage points lower GDP growth in 2020" than anticipated.
The research team concedes, however, that there is significant risk that the outbreak becomes more severe.
Growth slowdown
Dansk Industri (DI), based on an Oxford Economics prediction that global growth will decline from 2.3 to 1.1 percent in 2020, calculates the Danish economy will slow from 1.3 to 0.9 percent.
The report explains that Danish companies are major exporters, and when world economic growth slows, so will the Danish economy.
In this worst-case scenario, DI estimates 3,500 fewer Danish jobs due to a disruption to demand as consumers avoid stores, restaurants, travel etc.
Worst since WWII
Elsewhere, Copenhagen Airport has reported a 33 percent decline in passengers compared to seasonal expectations, with its CEO Thomas Woldbye describing the "unprecedented magnitude" as something "we haven't seen anything like since World War II".
SAS, which has seen its share price fall by 36 percent this year, has been forced to withdraw its fiscal year 2020 guidance due to the great uncertainty.
It has indicated it is pursuing a range of cost-cutting measures, including a hiring freeze and postponing marketing, while also reducing spending on personnel, which may include "temporary layoffs, voluntary leave, early retirement or other initiatives".
Jacob Pedersen, an analyst with Sydbank, predicts the hit to the full-year profit could be a "large three-digit million" sum depending on how quickly the situation can be normalised.
To the rescue
To alleviate the hurt felt by Danish businesses, the finance minister, Nicolai Wammen, has issued a series of measures worth 125 billion Danish kroner.
The government will support business liquidity by temporarily postponing due payments of VAT, tax and labour market contribution, as well as administering tax breaks for businesses affected by the coronavirus.
Discussions for more temporary measures between the government and business sector are ongoing as the situation develops, and further challenges are faced by the transportation, tourism and leisure economies.
---
Lay-offs at bank
Danske Bank has laid off 230 employees, of which 120 were employed in Denmark. Back in January, only 60 took voluntary retirement after the bank offered the option to 2,000 employees. In related news, Pandora has let 180 employees go, while TDC has made 185 redundancies at its subsidiary Nuuday.
Tele-sale complaints
The Consumer Ombudsman received 920 complaints concerning tele-sales in 2019 – double the number in 2018. It accordingly took action against 29 companies, of which 17 have accepted fines – among them Ørsted (175,000 kroner), Vindstød (135,000) and C More (100,000).
More bank charges
Sydbank and Jyske Bank have lowered negative interest limits, which means customers with over 250,000 kroner in their accounts have to pay negative interest. Back in December, 13 major banks introduced limits, but for larger sums. Around 700,000 Danes have at least 250,000 kroner in their account.
Store worker pay rise
The minimum wage for store employees has risen by 2.5 kroner an hour, following an agreement between Dansk Erhverv and HK Handel, which represents 150,000 such workers. An additional pool, the 'free-choice' account, will rise by one percentage point every year from 4 percent in 2019 to 7 percent in 2022.
Galatic endeavour
Ghost Ship Games' game 'Deep Rock Galactic' is one of the most downloaded on Steam, the world's biggest gaming service. It has been purchased by a million customers and generated 100 million kroner in revenue. To celebrate its second birthday, GSG made it free to download for a limited time.
Lego's record revenue
Lego has confirmed record turnover of 38.5 billion kroner for 2019. A double-digit growth rate was registered in China, where the toy company has seen off all its illegal imitators in court, but overall the 8.3 billion kroner profit only represented a slight gain. In related news, the creator of its iconic mini-figure, Jens Nygaard Knudsen, has died aged 78.
Useful tool
Skattestyrelsen's new digital control tool, which was introduced in 2018, has so far prevented erroneous entries of deductions totalling almost 50 million kroner – a saving of 13 million in tax revenue. The system has a capacity to assess 1,000 annual statements per minute.
Tax reports released
Since March 9, tax-payers have been able to visit skat.dk to check their annual report for 2019. Three out of four are expected to discover they are owed money: an average of 4,700 kroner each. The remainder, meanwhile, faces an average burden of 6,000 kroner each.
Recouped from abroad
Skattestyrelsen recouped 2.1 billion kroner from its latest effort to investigate Danish residents with overseas assets. The tax shelter project, which wrapped up in December, enabled Skattestyrelsen to scrutinise 60 million individual transfers to and from abroad. Every year, tax revenue of between 0.9 and 1.5 billion kroner is lost.
Brewery on target
Svaneke Bryghus is expected to be the first ever CO2-neutral brewery in the country by the end of 2020. Its beer became 100 percent organic in 2018 and bottling fully sustainable in 2019. This year its facilities are switching to biogas.
Mortgage warning
Many mortgage holders are taking advantage of historically low interest rates, which have hit a low of 0.84 percent, to renegotiate their home loans, but they might be ill-advised, warns Boligøkonomisk Videncenter. Any money saved, it claims, will probably be written off by bank charges and restructuring costs.
Violated monopoly
The Maritime and Commercial Court has upheld an earlier decision and found CD Pharma guilty of violating the Competition Act by raising the price of the anti-stimulant drug Syntocinon by 2,000 percent from 45 to 945 kroner in 2014. Syntocinon, which is used for labour stimulation, has been in common usage since the 1950s. CD Pharma has the exclusive rights to market it.
7-Eleven expansion
With revenue expected to soar for 2019, 7-Eleven intends to open 40 to 50 new stores in Denmark within the next three to five years. Since opening its first store at Trianglen in Østerbro in 1993, it has added another 171.
---
Most of these stories were written before the coronavirus lockdown, which is expected to have an unprecedented effect on Danish business.