News
Coronavirus Update: Nine dead and 37 in intensive care
---
This article is more than 3 years old.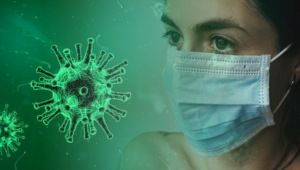 Out of a total of 1,226 people who have now tested positive for coronavirus in Denmark, nine have died – a rise of three over the last 24 hours.
However, a further 37 people are in intensive care, and 32 of them are on respirators.
In total, 186 people are currently in hospital in Denmark.
The health authorities estimate that between 1,600 and 5,600 Danes will die.
Of the 1,226 infections, very few are children.
Just 13 are under the age of nine, while 35 are under the age of 18.
---
UPDATES TO FOLLOW: 
Bestseller cuts 750 jobs – mostly from Denmark
The fashion group Bestseller has confirmed the redundancies of 750 employees due to the coronavirus. Most of them are based in Denmark, where the workforce has been reduced by 15 percent. The company has so far completely shut down its operations in six countries, with more likely to follow. "We are all in a completely inconceivable situation, which right now is affecting society around us, both domestically and internationally," commented Bestseller owner Anders Holch Povlsen. Up until the outbreak hitting its sales, Bestseller was on course for its best ever financial year. Worldwide it has 17,000 employees, of whom around 4,800 are based in Denmark. It has a presence in 55 markets where it has 2,500 stores and 15,000 wholesale dealerships.
Police warn public to not gather in crowds
The public would appear to be getting the message, although it took them some time. Anyone who went for a walk last Saturday, an incredibly sunny day it has to be said, would have been alarmed to see the entire nation was doing the same, with whole crossfit clubs assembling at outdoor gym apparatuses to work out in close proximity to one another, and hipsters taking their customary perch on Dronning Louises Bro in Nørrebro to drink craft beer. Just in case they are tempted by the forecast for more blue skies this weekend, Thorkild Fogde, the chief of police, has warned that officers will crack down on anyone assembling in groups of over ten people. "It is fine to go out and enjoy the good weather," he said. "But stay away from each other! If an area is crowded, go somewhere else!" The fine for breaking the law is 1,500 kroner. Businesses not being compliant face fines of 5,000 kroner.
---
Elderly should keep off public transport 
The transport minister, Benny Engelbrecht, has urged the elderly to avoid taking public transport in order to minimise the risk of catching the coronavirus. Elderly advocates, Ældre Sagen, stated that anyone over the age of 60 should think twice before hopping on the trains, metro and buses.
---
Ferry link closes for good 
After over 40 years of operation, Stena Line's ferry link between Frederikshavn and Oslo has closed down for good. The link closed down temporarily a few days ago due to the coronavirus crisis, but Stena Line announced yesterday that the link won't reopen again. The route has existed since 1979 and about 500,000 passengers travel the link every year.
---
Supermarkets drop hand sanitiser 
Several big Danish supermarket chains have decided to stop selling hand sanitiser. One of the chains, Coop, said hand sanitiser should be prioritised for the health system and the limited amount they do get is given to its staff and customers when they enter and exit shops. Shoppers may still be able to find hand sanitiser at Salling Group supermarkets, such as Bilka, Føtex and Netto.
---
Opticians close across Denmark
Opticians nationwide have announced that they are shutting down all non-critical treatments. The closure is due to new guidelines from the health authority, Sundhedsstyrelsen. Customers can still get their glasses and contact lenses sorted out.
---
Public transport departures reduced 
Due to a steep decline in passengers taking public transport over coronavirus fears, there will be fewer departures of trains, buses, ferries and on the metro across Denmark. The Transport Ministry revealed that the number of S trains in Copenhagen, regional and long-distance trains will be reduced, as well as the metro and ferries to and from Bornholm. 
---
Netflix quality going down Europe-wide 
Online media service Netflix has stated that it will reduce its bitrate speed across Europe for the next 30 days. The change comes due to many Europeans staying at home because of the coronavirus crisis. The reduction will help reduce data traffic by up to 25 percent, according to Netflix. While the picture quality is expected to drop, it will still be of a high caliber, Netflix promised.
---
Made in Denmark postponed 
Denmark's biggest golf tournament, Made in Denmark, has been postponed due to the coronavirus crisis. The European Tour event will be moved to a new date, which will be revealed in the near future. Made in Denmark was due to be held on May 21-24.