News
Denmark making noise in times of fear and isolation
---
This article is more than 3 years old.
Inspired by Italy and Spain, the Danes are making noise every evening at 19:00 in a bid to keep up spirits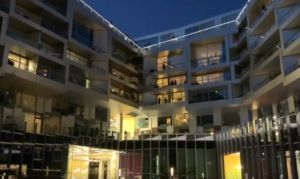 If you open your window tonight at 19:00, you might hear a bunch of clapping, singing and music pumping around the block. 
Inspired by videos from Italy and Spain of citizens singing and playing music from their windows and balconies to keep up their spirits in the face of the coronavirus crisis, the Danes have followed suit. 
"Open your window every day at 19:00 and clap and shout, play an instrument, sing or bang some pots together for three minutes!" the organisers of the nationwide movement stated on Facebook. 
"After three minutes, shout: 'Goodnight – see you tomorrow'." 
READ ALSO: Coronavirus Update: Nine dead and 37 in intensive care
For heroes and the lonely
According to the post, the '#DanmarkKlapper' ('Denmark Claps') initiative aims to make some noise for those keeping the system together and to lift the spirits of people who feel isolated and alone. 
So far, over 12,000 people have signed up to take part and over 22,000 have indicated an interest to participate.