News
Coronavirus Update: Danish economy faces historic downturn
---
This article is more than 3 years old.
Elsewhere, Chinese billionaire donates medical supplies to Denmark and the health authorities change their testing strategy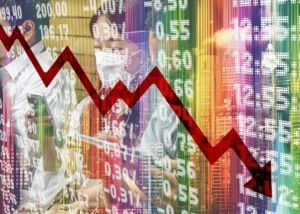 With the coronavirus crisis entering its third week in Denmark, there is still great uncertainty in regards to financial ramifications down the road. 
But according to a new survey by the confederation of industry, Dansk Industri, the crisis is already the most financially-crippling strike against the Danish economy in history. 
The survey (here in Danish) reveals that the crisis could cut Denmark's GDP by 155 billion kroner in 2020. 
READ ALSO: Government extends coronavirus crisis lockdown to April 13 
Worse than the financial crisis
That would be a decrease of 6.7 percent, which is more than was lost during the financial crisis of 2008-09 when Denmark's GDP fell by 5.4 percent.  
Additionally, Denmark's GDP has grown significantly in the past 50 years so that 1 percent represents a far greater amount that it did before. 
Last week, about 23,000 Danes registered that they were now unemployed – about four times as many people as usual.
---
Danes urged to report one another
The Danish patient authority, Styrelsen for Patientsikkerhed, has encouraged citizens to report fellow citizens who are behaving irresponsibly while possibly being infected with the coronavirus. The authority wrote that "people who are concerned about the behaviour of a person, who is or may be infected with the coronavirus", should fill out a form using their NemID login and send it to them. Because the form contains sensitive personal information, it must be sent through a digital mailbox, such as e-Boks or borger.dk.
---
Thousands of Danes ready to sing for Queen
The Queen has cancelled all of the activities planned to celebrate her 80th birthday due to the coronavirus crisis, but that doesn't mean her big day will be ignored by the Danes. Over 116,000 people have signed up on the Facebook group 'Danmark synger for dronningen' (Denmark sings for the Queen) to sing on the streets, out of windows or from balconies at noon on April 16 – the day that the Queen turns 80. 
---
Chinese billionaire donates medical supplies to Denmark
Jack Ma, the Chinese billionaire and founder of tech giant Alibaba, has donated a massive amount of much-needed medical supplies to Denmark. According to the Danish chamber of commerce, Dansk Erhverv, Ma has donated 500,000 masks, 50,000 pieces of test equipment and 5,000 items of protective clothing. The Danish health authority recently reported that hospitals in Denmark were at risk of running out of masks.
---
Strategy change: More Danes to be tested
So far, the Danish health authority has been open about its strategy to prioritise its resources on serious coronavirus cases and not on testing Danes who don't show many symptoms. But that has all changed this week due to WHO recommendations. From now on, upwards of 3,000 Danes showing coronavirus symptoms will be tested every day. The health authority will now test Danes who show moderate to severe symptoms, as well as all women giving birth at maternity wards where the presence of the virus is suspected. Newborn infants who show symptoms will also be tested, as well people who work in critical positions in the health sector and show light to moderate symptoms. A recent study from Italy showed that around 70 percent of people who tested positive for the coronavirus showed no symptoms at all.