News
Danish health authority vows to test at least 5,000 people a day for coronavirus
---
This article is more than 3 years old.
Public encouraged to refer care personnel to the authorities if they suspect they might be carrying the virus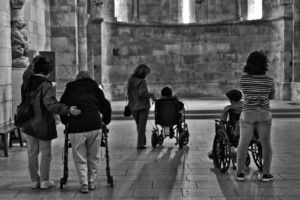 The Sundhedsstyrelsen health authority has confirmed it intends to escalate its number of coronavirus tests to 5,000 a day.
"This is similar to what they do in Norway," explained Sundhedsstyrelsen.
Just 15,000 so far
So far, only around 15,000 people have been tested since the crisis began in February.
But of late, the number of tests has been rising. Some 1,032 were tested on Monday, and on Tuesday 850.
Health minister happy
The ambition is in line with the opinion of the health minister, Magnus Heunicke, who earlier this week accused Sundhedsstyrelsen of ignoring World Health Organization guidelines.
Sundhedsstyrelsen accordingly updated its guidelines on Wednesday evening, which had previously stipulated that only those calling the coronavirus hotline with severe symptoms should be tested.
READ MORE: Danish health ministry and authority at loggerheads over coronavirus testing
Moderate symptoms enough now
The new guidelines recommend that hotline callers with moderate symptoms should be referred to a coronavirus assessment unit, along with anyone in the high-risk group with mild symptoms.
The group includes those with chronic illnesses and anyone over the age of 80 – the average age of the 34 people so far killed by the coronavirus in Denmark.
Under suspicion
However, of even bigger concern are care personnel suspected of carrying the coronavirus, who might be coming into contact with people at care centres and homes for the elderly, as well as prisons.
The public are encouraged to refer such individuals to the authorities.