News
Danish researchers behind simple coronavirus test method
---
This article is more than 3 years old.
Breakthrough could prove critical to countries enduring the worst of the pandemic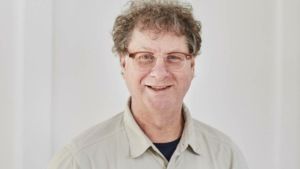 Researchers from the State Serum Institute (SSI) in Denmark have developed a simple method that could drastically improve testing for the coronavirus. 
The breakthrough looks poised to significantly increase the testing capacity in Denmark and abroad.
The problem with mass testing for the coronavirus is that cumbersome robots are usually required to isolate RNA genomes during the early part of the test. 
This process requires chemical kit reagents – a substance used in testing samples – which many labs are lacking at the moment.
The issue has significantly hampered the ability of countries to adequately test populations for the coronavirus.
READ ALSO: Eight more deaths in Denmark
"Boiling an egg"
But SSI researchers have found a way around the issue by heating up pharyngeal swab samples to 98 degrees Celsius for five minutes.  
The SSI doctor behind the method, Anders Fomsgaard, compared the process to "boiling an egg" and said that it produced results that were as accurate as the expensive robots. 
SSI is working on spreading word of the new method as quickly as possible so labs across Europe and beyond can implement it.  
Fomsgaard told Ekstra Bladet tabloid that the Danish Institute has already received praise from European colleagues and the method is already making a difference in hard-up Spain, which has run out of reagents. 
The new method also means that the whole coronavirus test can be boiled down to about 90 minutes. 
"The method is slightly less sensitive than the standard method normally used for sample pretreatment, but this is estimated to have very little significance in the current situation," SSI wrote in a press release.