News
Denmark wary of foreign powers during pandemic
---
This article is more than 3 years old.
The defence minister, Trine Bramsen, warns that the coronavirus crisis has made Denmark more vulnerable to foreign influence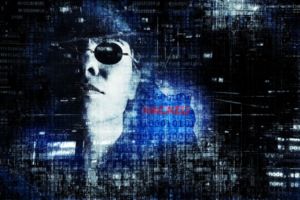 In co-operation with other Nordic intelligence services, the defence minister, Trine Bramsen, has warned that foreign powers are willing to use to the coronavirus crisis to cause damage to Denmark. 
In an interview with Jyllands-Posten newspaper, Bramsen said that the pandemic makes Denmark more vulnerable, and there are already examples of negative-impact campaigns being aimed at the Danes. 
Foreign powers and extremists can also take advantage of the crisis to gather intelligence about the Danish infrastructure and emergency response capacity. 
Bramsen said that Denmark could also be at risk from increased cyberattacks.
---
Danish business struggling 
A new survey from the Danish chamber of commerce, Dansk Erhverv, reveals that the coronavirus crisis has brought the Danish economy to its knees.  
The report shows that the Danish business sector has endured loses of 36-52 billion kroner in March alone, and it expects April and May to be even worse. 
The report also revealed that about 70 percent of companies had experienced a decline in turnover in this month compared to March in 2019. 
Moreover, 19 percent of companies have laid off employees since March 1 and a further 16 percent expect to follow suit in the next two weeks.  
It is particularly hotels, restaurants and retail that has been severely affected. 
---
Thousands of companies seek aid 
According to new figures from the Erhvervsstyrelsen business authority, over 10,000 companies have applied to gain access to the government's wage compensation funds. 
The funds will allow companies to send their employees home with full pay instead of having to lay them off. 
Since the initiative opened for applications last week, over 24,000 visits to the wage compensation site have been registered.  
The compensation initiative runs retroactively from March 9 until Jane 8.
---
50 prison guards with symptoms 
About 50 prison guards are currently on sick leave with symptoms of the coronavirus. 
Should one of them test positive, the Kriminalforsorgen prison operations authority has confirmed it will be the first case of the coronavirus among Danish prison workers. 
Furthermore, an inmate became the first prisoner in Denmark to test positive for the coronavirus over the weekend.
---
Cities in Greenland ban alcohol 
Three cities in Greenland have banned drinks with an alcohol content of over 2.25 percent until at least April 15 in order to protect children who are at home during the coronavirus crisis. 
According to Sermitsiaq.AG, the initative encompasses Nuuk, Kapisillit and Qeqertarsuatsiaat, and the ban extends to establishments as well as shops.  
The number of confirmed coronavirus cases in Greenland currently stands as ten. The island's borders have been closed since March 14.