News
Denmark closing in on century mark for coronavirus fatalities
---
This article is more than 3 years old.
The health authority is unable to explain a dip in hospitalisations since Monday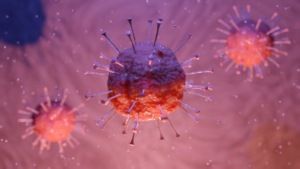 According to the latest figures from the Sundhedsstyrelsen health authority, the number of Danes who have died from the coronavirus has increased to 90. 
That's an increase of 13 since yesterday. 
The figures also revealed that the number of people in hospital fell from 533 to 529 – although Sundhedsstyrelsen is not sure why (13 deaths might have something to do with it). 
READ ALSO: Number of confirmed coronavirus cases leaps to 2,800 
Recovery numbers in April
The number of patients in intensive care wards rose from 137 to 145, while 131 are on respirators – a jump from 119 on Monday. 
The Sundhedsstyrelsen health authority also announced it expects to have figures regarding the number of people who have recovered from the illness sometime at the beginning of April. 
According to the Johns Hopkins University, over 800,000 people around the world have contracted the coronavirus since the pandemic began.