News
Number of confirmed coronavirus cases leaps to 2,800 
---
This article is more than 3 years old.
Statens Serum Institut also registers significant decrease in the number of standard flu cases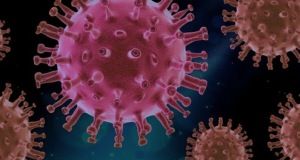 PM Mette Frederiksen revealed on Monday evening that Denmark may begin gradually emerging from its lockdown state after Easter, if the number of new confirmed cases remains stable. 
But today, Statens Serum Institut (SSI) registered a considerable leap in new cases – up by almost 250 compared to yesterday.
Denmark has now registered 2,815 confirmed cases.  
READ ALSO: Denmark could gradually open up after Easter 
Few flu cases
In related news, SSI has registered a significant decrease in the number of standard influenza cases over the past two weeks. 
A total of 260 people in Denmark were confirmed to be infected with the flu during the week before last – a 70 percent decline compared to the week before. 
The news comes despite the number of people being tested remaining the same.
---
Michelin restaurants go bust
The ongoing coronavirus pandemic has led to two Michelin restaurants in Denmark going out of business, 
The Kadeau Group, which operates two Michelin restaurants under the same name in Copenhagen and Bornholm, revealed that it has gone bankrupt. 
Kadeau's head of operations, Magnus Klein Kofoed, told Finans.dk that winter is always a tough time for restaurants, but the coronavirus crisis hit hard this year. 
Kofoed said he hoped to be able to restart some of the group's activities on the other side of the pandemic.  
The Kadeau restaurant in Copenhagen has earned two Michelin stars since 2018, while the establishment on Bornholm has one.
---
More funds for research
The government has announced it will set aside an additional 100 million kroner to research the coronavirus.  
The news comes in the wake of nine coronavirus-related research projects being granted a share of the 50 million kroner pot last week. 
The health authorities estimate there is ample promise among the 31 research projects that have applied for funds so far. 
---
FC Copenhagen cut wages 
FC Copenhagen has become the first Danish football club to reduce its wages due to the coronavirus crisis.  
The club's management, coaching staff and all players will see a 20 percent reduction in wages over the next two weeks. 
According to the leadership and players, the decision is an attempt to see the club through the crisis in the best shape possible. 
---
Jack back with another stack!
The Chinese billionaire and founder of Alibaba.com, Jack Ma, has once again hit the headlines by donating medical equipment to help Europe fight the coronavirus.  
Denmark is set to receive a share of the 800 respirators, 300,000 hazmat suits and 300,000 face masks, according to TV2 News.  
The equipment will arrive in Belgium at some point before being dispersed to various European countries.