News
Cracking weather ahead with temperatures set to rise
---
This article is more than 3 years old.
Sunniest and driest March in six years followed by the strongest April wind in over two decades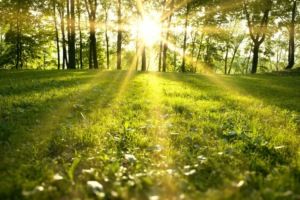 We may not be able to fully take advantage of it with all the coronavirus restrictions in place, but the weather is predicted to be excellent in the coming days. 
The weekend is set to kick off such proceedings with ample sunshine and temperatures reaching up into double figures.  
And that trend looks to continue into early next week, with some parts of the country expected to enjoy temperatures sneaking up to just under 20 degrees. 
But until that happens, a windy, cold and potentially wet Friday will need to be endured.  
READ ALSO: A plague on all your houses – back when self-isolation didn't quite cut it in Denmark
Sunniest March to windy April  
At least it won't be as windy as yesterday, which saw some parts of the country register significantly blustery weather.  
In fact, winds of over 34 metres per second were registered in some parts of Denmark on Thursday, making it the windiest April day in 23 years. 
That follows an otherwise decent March, which was both the sunniest and driest in seven years, according to figures from the national weather forecaster DMI.  
The month saw 182 hours of sunshine, which is 51.4 hours more than average for March from 1991-2020. 
However, with an average temperature of 4.4 degrees, the month was also colder than the three previous winter months.