News
Twice as many men dead from coronavirus as women
---
This article is more than 3 years old.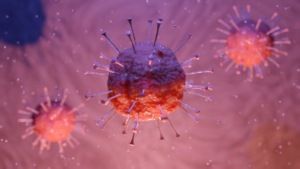 According to a report from the Statens Serum Institut, twice as many men as women died as a result of the coronavirus.
Among the 139 deaths as of April 3, some 93 were men.
However, the total number of confirmed cases has a fairly equal gender distribution: 1,854 women and 1,818 men.
Unclear reason
As the coronavirus is a new phenomenon, it is hard to determine why more men are dying.
According to TV2, the same pattern was observed in the coronavirus epicentre itself, the Chinese Hubei Province, where figures for the first 3,000 deaths revealed that 2.8 percent of the infected men died, compared to 1.7 percent of the infected women.
However, Jens Lundgren, a professor of infectious medicine at the University of Copenhagen and Rigshospitalet, told TV 2 that it is more likely that men and women have different lifestyles in China.