News
Copenhagen institutions will start opening up on April 15
---
This article is more than 3 years old.
About 35 percent of daycare, kindergarten and school options expected to be ready this Wednesday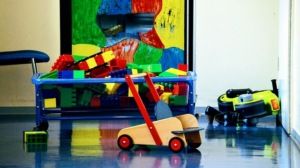 With the coronavirus situation continuing to improve in Denmark over Easter, the green light has been given for daycare centres, kindergartens and schools (0-5 grades) to gradually open up again.
The exact day varies depending on the municipality, but things kick off in Copenhagen on April 15 when about 35 percent of institutions will open up to the public.
Some 124 nursery and kindergarten institutions and 24 public schools are set to open on Wednesday, thus welcoming back thousands of young children aged 1-12.
Parents are expected to be informed of whether their institution is among those opening this coming week, or whether it will open at a later date.
"We are ready to begin gradually opening up for our children, so our schools, institutions and staff have spent Easter ensuring that they can adhere to authority guidelines," said Copenhagen mayor, Frank Jensen.
READ ALSO: Government recommendations for small kids returning to daycare, kindergarten and school
Cleaning and hygiene focus
The guidelines include more stringent hygiene standards, social distancing measures and cleaning regulations. Read more about that here.
Initially, kids will need to bring their own packed lunches and daycare and kindergartens will be open from 07:00-16:30.
Despite opening up, City Hall expects a considerable portion of parents in Copenhagen will decide to keep their kids at home for a while longer – particularly given that the public sector is working from home until at least May 10.