News
Coronavirus in care homes: Fear founded in fact or tabloid fear-mongering?
---
This article is more than 3 years old.
Total number of infections completely unknown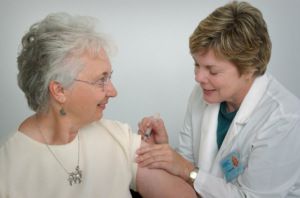 There has been at least one coronavirus case in care homes in 48 of the country's 98 municipalities, according to a survey carried out by Ekstra Bladet. 
The afflicted are either workers or residents. In total, the country's care homes house 41,000, mostly elderly residents, of whom 70-80 percent have dementia.  
The figures represent a 34 percent increase from April 3, when a DR study revealed that the virus has been detected in care homes in 35 municipalities.
Call for nationwide figures
The tabloid is doing its best to spread the fear that coronavirus is really taking hold among elderly residents, citing an example in the US where it has wiped out a quarter of the residents of a care home.
Following the lead of the British media last week, Ekstra Bladet suggests that neither Statens Serum Institut nor the municipality group Kommunernes Landsforening have a handle on exactly how many infections there are at the care homes. 
The elderly groups Alzheimerforeningen and Ældre Sagen share their concern, arguing there needs to be a national overview.
Systematic or coincidental?
"It is incredibly important to get a national overview. The 98 municipalities have obviously dealt with the matter differently," Ældre Sagen head Bjarne Hastrup told Ekstra Bladet.
"We need to become clearer whether it is systematic or down to coincidence why the coronavirus is making its way into some nursing homes and not to others," added Alzheimerforeningen head Nis Peter Nissen.
For now, there are no concrete figures to support the claim that the coronavirus is really taking hold in the way that Ekstra Bladet's headline, 'Corona spreder sig på plejehjem', suggests.
It's scary
Nevertheless, many will be scared by the tabloid's claims – Hastrup included.
"It is a bit of a shock to us that the coronavirus is coming to the nursing homes. It is scary," he said. 
"We did not think that the virus could spread there once the residents had been isolated for a month and a half. It is only the staff that come from outside." 
Of the 309 deaths caused by the coronavirus in Denmark so far, more than half have been people over the age of 80.