News
Historic fall in traffic between Sweden and Denmark
---
This article is more than 3 years old.
Easter saw a 76 percent reduction in road trips and a 93 percent fall in train passengers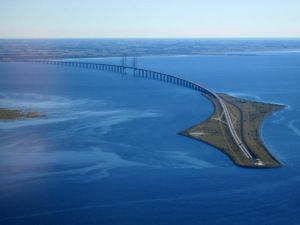 According to News Øresund, trains travelling between Denmark and Sweden saw a significant decrease in passengers during Easter week.
They had only 15,012 passengers – a 93 percent reduction on the number who  travelled across the Øresund during Easter week in 2019.
In keeping with the tightening of the coronavirus restrictions, the number of journeys has been falling week by week, confirms regional body Skånetrafiken.
Railways and roads
Vehicle journeys across the bridge also drastically dropped over the holiday.
While the number of vehicles crossing the bridge had been plunging since the Danish PM's announcement of the lockdown, the figure was down 76 percent compared to Easter week last year.
In total, there were 34,626 journeys across the bridge during Easter week.