News
New national centre to help Denmark test 32,000 people for coronavirus every day  
---
This article is more than 3 years old.
Citizens must be referred by GPs or the 1813 hotline to be tested in the white tents or hospitals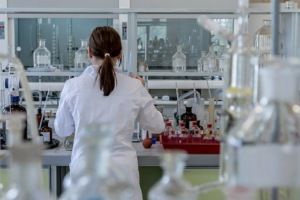 The big white field tents that have been erected in all five regions of Denmark will allow for the testing of 20,000 people every day, according to the Health Ministry. 
The tents, coupled with the country's expected testing capacity, means that Denmark expects to be able to test 22,000 people for the coronavirus on a daily basis as part of the new national testing centre, TestCenter Danmark. 
"Now we can ensure the timely treatment of citizens with COVID-19. We can follow the infection development in society and implement that knowledge actively when we gradually reopen Denmark," said the health minister, Magnus Heunicke. 
READ ALSO: Coronavirus testing tents popping up across Denmark
Must be referred
The tents have been set up by the government in co-operation with the regional authority and pharma giant Novo Nordisk, and they will include coronavirus antibody testing. 
It is important to underline that citizens cannot just show up at the white tents or at hospitals to be tested.
Instead, citizens must call their general practitioner (GP) or the emergency hotline (1813) to be referred.