News
Science Round-Up: Simple virus test kit for home use on the way
---
This article is more than 3 years old.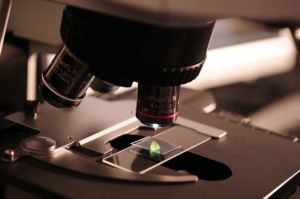 A simple and inexpensive test device that can analyse blood and saliva is planned to be ready this autumn for individual use.
The new research project was initiated in record time by a team of researchers at DTU. In collaboration with the company ATE-Denmark, it is expected to start the implementation of the device from May 1, as the apparatus is based on an already existing technology developed by the company.
After implementation, it will be tested at Odense University Hospital by using samples from the hospital patients. The research is supported by a grant from the Ministry of Education.
Viral infection or not?
The easily manageable test device will give a first indication of whether the user's symptoms are due to a viral infection or not.
As researchers support, within only half a minute and by analysing a drop of blood, the device will be able to detect whether the person's immune system is fighting an infection depending on how different types of white blood cells are distributed.
The apparatus will come in two versions: a simple one like a thermometer for users at home, and a larger and more precise one for use in hospitals that will analyse a sample from the patient's throat with the hope that will identify which virus is involved.
---
A food poisoning detection device at the size of a chocolate bar
A fast, cheap and small handheld device that can detect food poisoning has been developed by researchers at the University of Copenhagen. Costing only seven kroner and just the size of a chocolate bar, the device can identify the bacterium right down to the stem level, providing a DNA analysis that normally takes days or weeks. The researchers are confident the device can detect not only the name of the bacterium, but also whether there is more than one bacterium present with 99.6 percent accuracy. The device is already being tested by several companies.
Fastest treatment for knee injury, study suggests
It will take only three weeks to treat common knee injuries through a new type of training called occlusion training, a Danish study suggests. The training is done by restricting blood flow to the muscle you are training with the help of an inflatable cuff – and at the same time performing exercises with low weight loads three times a week. Tested on seven people with a knee injury, the study promises effective results in less time and without pain – a procedure that until now has been painful and could take three months of training. The study was conducted at the Bispebjerg Hospital and investigated by researchers from the University of Copenhagen.
Researchers find that virtual reality helps social phobia
Now people dealing with the anxiety disorder of social phobia can be treated through virtual reality training according to psychologist Lars Clemmensen at the Telepsychiatric Center in Southern Denmark. In most cases, people with social phobias isolate themselves in the fear of other people's presence. This is where the virtual reality helps as the patients confront their real-life fears in a safe space, free of the stress of meeting or seeing other people. The pilot project has been tested on a small group of patients using three situations in virtual reality: a canteen where they have to pick up food and sit down, a bus ride, and a job interview where they receive questions. Researchers hope the project will continue with implementation in the treatment.
Danish-German researchers earn methane emission breakthrough
The production of rice is harshly impacting the climate and overall it is responsible for 5 percent of all global greenhouse gas emissions of methane, which is 25 times stronger than CO2. But now a Danish-German research team have found a way to reduce up to 93 percent of the methane emissions by using cable bacteria first found in the Gulf of Aarhus in 2012. The new study is conducted by researchers from the Aarhus University and the University of Duisburg-Essen, and it was recently published in the scientific journal Nature Communications.
Marine life possible to be restored by 2050 scientists suggest
Marine life can return to its former state – before overfishing, pollution, coastal destruction and climate change took their toll – if there is a global effort to follow scientists' suggestions. A new review article from an international group of marine scientists, led by Professor Carlos M Duarte from Aarhus University, stresses that by keeping the global temperature rise below 1.5 degrees and continuing species protection, controlled fishing, ecosystems restoration and reducing greenhouse gas emissions, life in the oceans can be rebuilt to close what it was in just 30 years from now.
Wondering why coffee matches with bitter chocolate?
Researchers from Aarhus University have found the scientific explanation for why sweet food gets even sweeter when drinking coffee. Apparently, the bitter substances in the coffee can affect our taste sense. A total of 156 people have been taking part in the experiment, which tested their sense of smell and taste before and after drinking regular and decaffeinated coffee. The results showed no changes in their sense of smell, but the taste sense was affected. The scientific study was recently published in the scientific journal Foods and researchers hope to utilise the results to reduce sugar and calories in our food.