News
Danish report: Coronavirus is far more deadly to the elderly than the flu 
---
This article is more than 3 years old.
The risk of succumbing to COVID-19 increases significantly in the mid-60s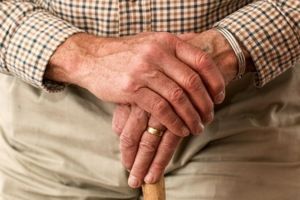 According to a new report from the State Serum Institute (SSI), the COVID-19 coronavirus is more dangerous than the flu, at least for the elderly.  
SSI compared the coronavirus figures to the fatality rates of the flu seasons over the past six years and found that the mortality rates were actually quite similar up until people reach the mid-60s. 
The report showed that the coronavirus was particularly more deadly in the age groups above 65. 
"If the age category 60-69 is split, the share of people who have died with a COVID-19 infection is 1.6 percent among 60-64-year-olds, but 8.9 percent – five times greater – among 65-69-year-olds," the report found. 
READ ALSO: Coronavirus Round-Up: Teenage infection rate doubles
Far more lethal 
The mortality rate for the age group 70-79 is 15.2 percent, which increases to 25 percent for 80-89-year-olds and to 40.7 percent for people over 90. 
That, compared to flu figures, means that the coronavirus is upwards of 223 percent more deadly for 70-79-year-olds, if you compared the COVID-19 to the mildest of the six most recent flu seasons.
It's also upwards of 291 percent more deadly for 80-89-year-olds and upwards of 116 percent more deadly to people aged 90+.