News
Business Round-Up: Diabetes medication shortage fears boost Novo Nordisk sales
---
This article is more than 3 years old.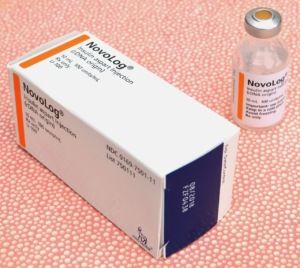 The Danish pharmaceutical group Novo Nordisk made great progress during the first three months of the year, notching up sales growth of 16 percent in the first quarter.
It attributed half its gains to the coronavirus epidemic.
Up 4.6 billion kroner
According to its first-quarter accounts, sales increased by 4.6 billion to 33.9 billion kroner.
Purchase orders for its diabetes medication particularly increased in size as customers feared the coronavirus outbreak would lead to reduced production or delivery delays.
US unemployment fears
However, despite the unexpected boost, Novo Nordisk maintains its original expectations for 2020.
It fears that increasing unemployment numbers in its most important market, United States, could be a game-changer for the company.
---
Air Greenland laying off 100
Air Greenland is cutting 75 to 100 positions from its workforce of 540, reports Check-in.dk. There have been no Air Greenland passenger flights between Greenland and Denmark since March 18. Although the airline's employees agreed to a wage deferral in March, it is still short of 225 million kroner. The company expects demand to continue to develop negatively during the remainder of 2020 and also 2021.
Disney+ not coming this summer after all
The Nordic countries won't be granted access to the Disney+ streaming service until September, reports Cnet. Along with Belgium, Luxembourg and Portugal. the Nordics had been promised access from the summer, according to the BBC. No reason has been given for the postponement. The service launched last year in the US, Canada and the Netherlands, and since then the service has also been launched in a number of other countries.
ISS warns it will lay off people
The Danish facility services company ISS is laying off an unspecified number of its employees due to a significantly decreased number of activities – especially in the airline and hotel industry, reports Erhvervplus. Worldwide, ISS has more than 400,000 employees.
Bavarian Nordic working on coronavirus vaccine
Danish biotechnology company Bavarian Nordic has signed a head of terms agreement with AdaptVac, a joint venture program spun out of the University of Copenhagen, to accelerate the development of a vaccine for the coronavirus. The program has already received an EU Horizon grant to rapidly advance AdaptVac's vaccine candidate against SARS-CoV-2.