News
Danish News Round-Up: Coronavirus death toll exceeds 500
---
This article is more than 3 years old.
Talks ongoing to reopen air routes, but unlikely to be before the start of June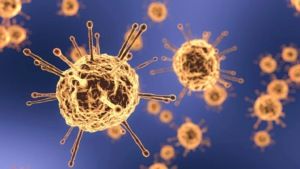 Denmark has surpassed the grim milestone of recording 500 coronavirus deaths. According to the latest update from Statens Serum Institut. the number of dead now stands at 503.
Since the outbreak, 270,680 tests have been performed and 9,938 people have tested positive for the virus.
Fewer in hospital
There are currently 2,139 active cases and 228 of them have been hospitalised. The number is down significantly from April 1 when admissions peaked at 535.
Some 49 patients are reported to be in intensive care units – 39 of whom are on a respirator.
---
Talks ongoing about opening up Denmark to air travel again
Airline industry brass, the business community, trade unions, and the Ministries of Transport, Foreign Affairs, and Commerce are all currently in negotiations to draft a plan to reopen Denmark to air traffic, with a deadline set for Friday 8 May. Discussions mainly centre around infection prevention, spatial restrictions, flight destinations and the necessary clearance checks of travellers upon entry and exit. Those involved in the negotiations indicate there will not be a rush to reopen in May as it is important to prove to travellers first that the health situation is under control.
Gym drug seizures more than doubled at the borders in 2019
The Danish Customs Agency last year stopped an alarming number of bulking-up and performance enhancement drugs at the country's borders.  It made 125,000 seizures, which was more than double the 52,000 it made in 2018. In recent years, the customs agency has hired more officers and ramped up controls and the monitoring of internet commerce, which may explain the jump in seizures. The organisation Anti-Doping Denmark has also assisted customs officials in tracking down smugglers. Illegal fitness doping drugs and anabolic steroids are believed to account for most of the seizures.