News
Danish teens still European champs at drinking
---
This article is more than 3 years old.
65 percent of 15-year-olds in Denmark have drunk alcohol in the past month – about twice the EU average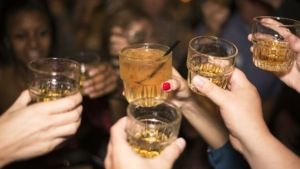 According to a new report from the World Health Organization (WHO), Danish teens consume the most alcohol in Europe in their age group.
The Health Behaviour in School-aged Children (HBSC) report revealed that 82 percent of 15-year-olds in Denmark have tried alcohol and 65 percent have done so within the past month – 42 percent of them have been intoxicated at least twice.
All of those figures are well above the EU averages – about twice as high, to be more precise. 
"Denmark and Greece had the highest levels of both lifetime and current alcohol use at age 15, while Azerbaijan and Kazakhstan had the lowest," the report found.
"The largest age-related increases for lifetime alcohol use were found in Germany (60 percentage points) for boys and Denmark (76 percentage points) for girls. Denmark also had the largest increase with age for current use among both boys (55 percentage points) and girls (65 percentage points)."
READ ALSO: More Danes choosing alcohol-free beer
Sticking to safe sex
The report, which is based on surveying over 227,000 European school kids aged 11,13 and 15, also revealed that Danish 11 and 13-year-olds were closer to the European average in terms of drinking.
The report also found that while Danish 15-year-olds drank heavily compared to their European peers, they also were the best at practicising safe sex.  
The Danes led the way in Europe, with just 8 percent confessing to not using a condom or the contraceptive pill the last time they had sexual intercourse. 
In Malta, meanwhile, that figure was at an astounding 52 percent.