News
International round-up: Sweden makes Denmark border demand
---
This article is more than 3 years old.
Elsewhere, Baltic topics were discussed and there was aid initiatives for Africa and Croatia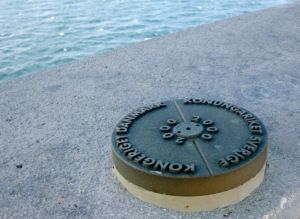 Sweden's Minister of the Nordic Region, Anna Hallberg, has asserted that as Denmark weighs opening its borders to neighbouring countries in the coming weeks, that discrimination against Sweden "is not acceptable".
Some political party leaders in Denmark have been hesitant to include Sweden in discussions on opening its borders to Germany and Norway, due to the higher coronavirus rates across the Øresund Bridge.
Sweden's death rate for COVID-19 patients remains significantly higher than in Denmark – 34 per 100,000 to 9 per 100,000, respectively.
READ ALSO: International Round-Up: Borders a hot topic
Scania ~ Zealand 
Hallberg argues that the Swedish region of Scania is comparable to Zealand in its coronavirus infection rates.
She also contended that the Øresund region should be treated as a common region rather than comparing Stockholm and Copenhagen.
---
Danish companies involved in 'Sustainable Food Partnership' in Africa
Partnering for Green Growth and the Global Goals 2030 (P4G) has thrown its support behind 19 global public-private partnerships that include Danish participants – DanChurchAid, Arla Foods Ingredients, Grundfos, and Novozymes, among others. Projects include clean water and conservation initiatives in Kenya, as well as the development of a new, high-protein biscuit recipe to help maintain food security for starved populations in refugee camps and poor urban areas of Ethiopia.
Denmark hosts online Baltic meeting
A high-level representative from the EU and all foreign ministers from the Council of the Baltic Sea States (CBSS) convened in an online meeting on May 19. Danish foreign minister and current holder of the annual, rotating post of CBSS President, Jeppe Kofod, had planned to host the council in Bornholm but was prevented from doing so due to the Coronavirus Crisis. Topics on the agenda included climate change and environmental issues, tackling cross-border organised crime, youth participation in politics, and co-operation in light of the coronavirus outbreak.
Denmark helps UNICEF activities
Denmark has set aside nearly 50 million kroner for UNICEF's global humanitarian response plan for the COVID-19 pandemic – 2.4 million of which has been allocated to support children and families in Croatia who have been seriously impacted by the coronavirus outbreak. The aid will be used toward supplying medical and protective equipment as well as for hygienic products and support for Croatians most at-risk. UNICEF's representative in Croatia, Regina Castillo, has thanked Denmark for its contribution.