News
Summer weather on the horizon as Denmark bids farewell to cool May
---
This article is more than 3 years old.
A decent long Whitsun weekend could be followed up by a cracking Tuesday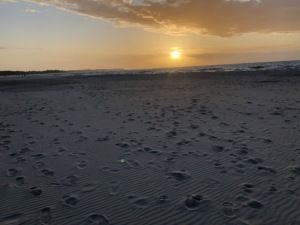 Temperatures are expected to pick up over the next few days and potentially reach summer weather levels early next week, according to the national weather forecaster DMI.
Temperatures over the long Whitsun weekend (Monday is an official holiday) are predicted to reach upwards of 21 degrees, and then the 25-degree mark (officially denoting summer weather) might be reached in parts of the country on Tuesday and Wednesday.
However, the weather is expected to take a turn for the worst once again in the second half of next week, as temperatures fall to around 17 degrees.
READ ALSO: Bizarre gardening accidents more common among men!
May cooler than usual … again
As of Wednesday morning, the average temperature for the month was at 9.5 degrees – 1.3 degrees cooler than the norm (defined as the average temperature from 1961-1990).
If the average temperature holds until June, it would be the coolest May Denmark has experienced since 2010 (9.4 degrees), claims TV2 News.
The next coolest May in the past decade was in 2015, with an average temperature of 9.7 degrees. 
Last year, May averaged 9.8 degrees, and one would need to go back 23 years to find two cooler-than-average May months in a row.
Meanwhile, the warmest May in Danish history came just two years ago in 2018, when the average temperature was 15 degrees – a full 4.2 degrees warmer than the norm.