News
Denmark laments Trump's WHO withdrawal decision
---
This article is more than 3 years old.
The foreign minister, Jeppe Kofod, is concerned that the biggest donor wants to leave during a global pandemic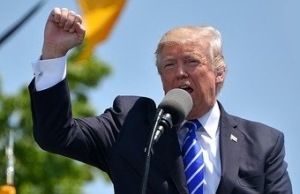 On May 29, US President Donald Trump announced plans to withdraw the US from the World Health Organization (WHO).
Now, Denmark's foreign minister, Jeppe Kofod, has conveyed his concern over Trump's decision, which he argues will particularly impact developing countries. 
"We need a strong, active and efficient WHO now that we are in the midst of a global pandemic. The current debate doesn't contribute to that, unfortunately," Kofod told TV2 News.
READ ALSO: Danish Capital in 2020: Trump's America visibly cracking as coronavirus cases accelerate
Critical over China
Kofod said that a WHO without the US will not only have negative consequences for the organisation, but also the global fight against the coronavirus and other serious illnesses such as polio.
The US is the WHO's biggest donor, but Trump has long complained about the organisation's handling of the Coronavirus Crisis – particularly in relation to China.
"China has total control over the WHO despite only paying $40 million a year compared to what the US has been paying, which is approximately $450 million a year," Trump said on Friday.
"Because they have failed to make requested and needed reforms, today we will be terminating our relationship with the WHO."