News
International Round-Up: Suspected Danish gangster arrested in Dubai
---
This article is more than 3 years old.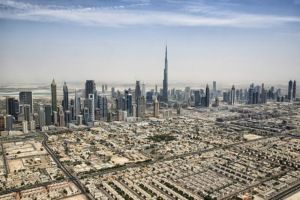 A Danish citizen suspected of being a leading figure in gang-related crimes in Sweden and Spain has been arrested in Dubai, TV2 reports.
Swedish and Spanish police have worked closely with Europol in order to find and arrest the 23-year-old.  
Mr Big in Malmö
According to the Swedish newspaper Kvällsposten, the Dane had stayed in Malmö for many years where he was a central role in the city's criminal activity.
Meanwhile, Spanish police suspect the 23-year-old of two assassinations and at least two detonations of explosive devices.
Detained in Dubai
In November 2018, he managed to escape 120 Spanish police officers who raided his home.
It is believed that he then moved to Dubai where he had been hiding under different identities until he was recognised while taking out the trash.
---
Denmark launches new support package for northeastern Syria and Iraq
The foreign minister, Jeppe Kofod, took part in a virtual meeting of the coalition against IS with the US Secretary of State, Mike Pompeo, and the Italian foreign minister, Luigi Di Maio, as hosts. During the meeting, Kofod announced that Denmark is now strengthening its stabilisation efforts in northeastern Syria and Iraq through a support package worth 31 million kroner. "IS has found an unexpected and dangerous ally in COVID-19 and has used the pandemic as a cover for new attacks," Kofod said. "It is in our security interests to keep both IS and COVID-19 down. That is why we are investing 31 million kroner to be spent on the purchase of intensive care medical equipment in northeastern Syria and strengthening of the health system in the liberated areas of Iraq."
Majority in Danish Parliament wishes to protect Øresund
The Swedish Centre Party and Radikale have submitted a joint proposal to make Øresund a marine national park to protect the sound from spills: they wish to classify Øresund as a UNESCO nature reserve and impose strict rules in regard to effluents. The proposal follows last week's heated debate concerning Danish plans, now cancelled,  to pump 290,000 cubic metres of untreated wastewater into the sound. With support from Radikale, Venstre, Socialdemokratiet and Konservative, there is a majority in Parliament to protect the Sound.
New evaluation of Danida's support for development research
Danish funding is spent on projects distinguished by the high-quality research and relevance to the challenges faced by emerging countries, concludes an evaluation of Danida's support for development research by consultancy company FCG Sweden. The most noticeable and significant result of Denmark's support for development research has been the education of hundreds of master's and PhD students from low-income countries. However, the evaluation also criticised that Danish funding for development research is relatively low as it appears to be below 1 percent of the total Danish development assistance.