News
Danish News Round-up: Germany to open border to Denmark on June 15
---
This article is more than 3 years old.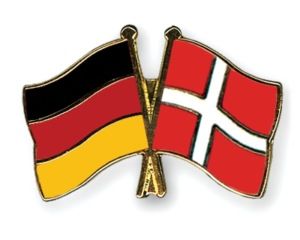 Everyone has their favourites! In Denmark's case, it is Iceland, Norway and Germany.
And now Germany has revealed who it will allow to enter its borders from June 15.
Denmark, Switzerland, France and Austria are the lucky four.
Otherwise …
Germany will continue to extend travel warnings to non-EU countries until mid August.
The German foreign minister has called upon other EU countries to open up their borders for free flow of goods and people.
However, this decision may be reconsidered if the coronavirus numbers worsen.
---
Increase in non-Western teachers
The majority of teachers in Danish schools have a western background; however, there has been a rise in the percentage of non-Western teachers in Denmark by 3.5 percent since 2009. This increase seems to be a benefit to other minority ethnic students, as they can see the possibilities their futures may hold.
Former imam Ahmed Akkari to set up new political party
At 15:00 in the King's Garden, Ahmed Akkari was scheduled to announce the name of the new party as well as key issues they will deal with. His co-party member Hanna Ziadeh says it will be a centre-left party, and that may also be included in the name (NCV). Akkari was one of three Islamic clerics who did their best to broadcast the Mohammed Cartoons following their release by Jyllands-Posten in the autumn of 2005, although he has since said he regretted his actions.
New open borders demonstration
A new protest against border controls will take place on June 21 outside Christiansborg Palace under the slogan 'Openborders'.  The event is a protest against strict travel guides and border closures.
Campylobacter outbreak in Bornholm
Some 107 people in Bornholm have been tested positive for campylobacter, a bacteria responsible for gastrointestinal infection. A study from the Statens Serum Institut (SSI) suggests that the outbreak may be from local dairy,. However, after an investigation, no signs of bacteria have been found in the dairy. The Food Administration believes this may be an isolated case, and further suspicion of foods are still being considered.
Denmark lost 1.2 million hotel bookings in April
Hotel bookings fell by more than 90 percent in April compared to the year before – a loss of 1.2 million overnight stays. So far most Copenhagen hotels, around 80 percent,  say they have felt no difference since the government eased border controls.