News
Milestone as Danish corona vaccine works on mice
---
This article is more than 3 years old.
Clinical trials on humans are planned before the end of the year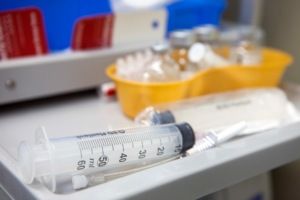 Researchers from the University of Copenhagen have reached a milestone in their work to develop a vaccine against the coronavirus. Their vaccine has worked on mice and clinical trials on humans are planned before the end of the year.
The university said researchers spent the past two months testing the vaccine on mice, and that this has produced large amounts of antibodies able to neutralise the coronavirus. This is significant because it paves the way for studying the vaccine's effectiveness on humans.
"It is very promising. We hope to be able to launch the first clinical trials on humans in six months," said Adam Sander, an associate professor who is part of a group of 10 to 15 researchers working on the vaccine.
Stronger capacity
The researchers said the capacity of the blood of the mice to fight the virus was significantly greater than that seen in COVID-19 vaccines by other researchers and companies.
Various scientists and companies worldwide are racing to develop a vaccine, including in the US, UK and China.
The Danish researchers' vaccine uses technology called cVLP or capsid Virus-Like Particle. The team hopes that as with mice, the vaccine will enable humans to produce antibodies and become immune to the disease.
Humans different?
Some researchers were confident that the vaccine will also work on humans but others said it was still too early to tell.
"I have followed the scientific literature long enough to know that there are many things that have been seen to be good for mice but not so for people," Søren Riis Paludan, a professor at Aarhus University's Department of Biomedicine, told TV2.
The researchers are part of a consortium that received grants from the EU, the Gudbjørg and Ejnar Honoré Foundation, and the Carlsberg Foundation to develop a coronavirus vaccine.