News
Last-minute Copenhagen tourism rule change not enough, contend hotel owners
---
This article is more than 3 years old.
Hotel owners say the rule reversal allowing tourists to spend the night in the capital and Frederiksberg will not lead to high occupancy rates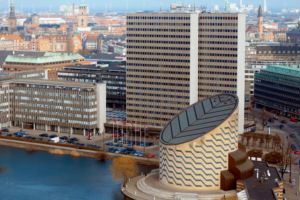 Hotel owners believe the government's reversal in allowing tourists to spend the night in Copenhagen and Frederiksberg is not enough to help their businesses, saying there will still be a "yawning gap" in tourism in the capital.
On Friday, the minister of justice, Nick Hekkerup, said that tourists from Germany, Norway and Iceland are now welcome to spend the night in the two municipalities as borders reopen today. The announcement changes an earlier decision that allowed overnight stays only in other areas of Denmark due to a higher prevalence of the coronavirus in Copenhagen and Frederiksberg.
Hekkerup said the reversal was permitted following criticism from business groups and the tourism industry. Dansk Erhverv and the trade organisation Horesta were among those that opposed the previous restrictions.
No big difference
The owners of the Scandic hotel chain, Saga Hotel and Hotel Ansgar said the rule reversal will not amount to a crucial difference for their businesses. The coronavirus lockdown and the initial rule had led to the closure of hotels, shops and restaurants. For those that reopened, occupancy remains at a low rate.
"It will make a small difference, but right now we have a 10 percent occupancy rate, which is usually 85 percent. Maybe we can pull it up 15 percent with this, but then it's still a huge loss," Søren Faerber, the head of Scandic, told TV2.
The initial rule should not have been imposed in the first place, contends Faerber, and Copenhagen is still going to see a "yawning gap".
'Foolish rule'
Despite the reversal, the government has retained the requirement that tourists should have a booking of at least six nights to be allowed to enter Denmark.
Faerber criticised this, saying it only applied to summerhouses and not to tourism in the capital.
"The six-day rule is foolish and hits Copenhagen disproportionately hard because normally you go to Copenhagen on an extended weekend and leave," he said.
Søren Kaas, the owner of the Ansgar and Saga hotels, called on the government to allow tourists to enter Denmark through Copenhagen Airport. He also said tourism should be opened to the rest of Europe.