News
International News Round-Up: Swedes can get COVID-19 tests in Denmark
---
This article is more than 3 years old.
Swedes can now get tested for the coronavirus on the Danish side of the border. Meanwhile, there is a detected increase of radioactivity in the Nordic countries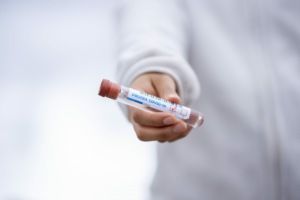 It is now possible for Swedes to get tested for the coronavirus on the Danish border.
For Swedes, this option is available in case of a self-isolation guarantee before receiving a negative result. Swedes with a CPR and NEM-ID can get their results online.
The testing center at Kastrup Airport has also been moved so that people coming by air, car or train via the Øresund Bridge will be able to use it too.
Stricter requirements
The requirements were however tightened recently.
If before Swedes did not have to show a negative coronavirus test on the border, now they are obliged to have it together with a so-called recognised purpose of crossing the border.
Because of the resulting confusion and many Swedes returning home, Helsingør Mayor Benedikte Kiær said that the Danish handling of the border issue was "a little bit unprofessional" and an "unhealthy process".
---
Increasing radioactivity in Nordic countries
There is an increase in radioactivity in the Nordic countries, AP and NRK reported. According to Dutch authorities, this could have originated in western Russia and "may be indicative of damage to some fuel elements of a nuclear power plant". Still, Russian agency Tass reported that the levels of radioactivity remained unchanged throughout June. The Norwegian Directorate for Radiation Protection and Nuclear Safety stressed that the radioactivity levels are low and "harmless".
Government reassesses Syrian refugees' protection need
The Ministry for Immigration and Integration is speeding up the immigration service's case processing so that residence permits for Syrian refugees can be reviewed for withdrawal. The ministry said that the reason for withdrawal is that conditions in Damascus are no longer "severe" enough to grant or extend residence permits under temporary protection status. In May, the Refugee Board decided that Syrians from Damascus no longer need protection and can return home. The basis of their residence permit is then subject to re-assessment. Those obliged to return to Syria will be given travel money.
Ministers draw flak for useless respirators offered to Italy
The health minister, Magnus Heunicke, and the defence minister, Trine Bramsen, drew criticism after it appeared that the respirators Denmark offered to Italy were not suitable for use. This was only revealed after the respirators were offered to Italy as a "solid hand to our Italian friends" turned out to be useless in treating coronavirus patients. Italy then had to reject the offer. Both the National Board of Health and the Ministry of Defense's Material and Purchasing Agency however knew that the respirators were not suitable for treating coronavirus even before the offer was made, Berlingske and DR reported.
Growing complaints about cancelled flights
Since March, the Danish Transport Agency has been facing multiple complaints about cancelled flights with numerous requests for refund. The condition for refunds used to be that the flight had to be from Denmark but the EU commission has now changed the refund policy. If the flight was incoming from another EU country to Denmark, passengers must submit their complaint to the EU member state's appeal body. In any case, the main condition for refunds is that both outbound and return trips are purchased in one booking, according to the Swedish Transport Agency.