News
Danish scientists to test corona drug on humans
---
This article is more than 3 years old.
The drug UNI911 is believed to be more effective than current treatments being used for COVID-19, studies show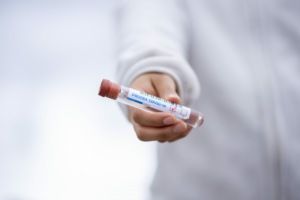 Danish scientists will test a promising new coronavirus treatment on humans, with studies so far showing it to be more potent than other medicine used to treat COVID-19.
The Danish Medicines Agency gave the green light for biotech and pharmaceutical company Union to conduct the tests on humans as a possible treatment for the virus.
"It can kill the virus and prevent it from dividing inside the body. In the past, it was used to treat bowel diseases such as tapeworms, but we have figured out how the drug can work elsewhere in the body," Morten Sommer, a co-founder of Union who is a professor at the Technical University of Denmark, told TV2.
More potent than other drugs
UNI911 has proven to be more potent than another medication called remdesivir, which the US and the UK are using to treat coronavirus patients. This is based on findings from studies conducted in South Korea.
UNI911 tests begin as scientists worldwide race to develop vaccines and treatments against the coronavirus, which caused a global pandemic and economic crisis. Researchers at the University of Copenhagen are also developing a coronavirus vaccine.
"On the one hand, this experiment is just a tree in a giant forest. On the other hand, this certainly works in cell cultures. So it is promising at this stage, which is very early," Søren Riis Paludan, a biomedicine professor at Aarhus University, told TV2.
Two phases
Tests for UNI911 will be conducted in two phases. The first will be carried out on healthy volunteers who will inhale different doses of the drug, Sommer said.
The second phase in the autumn will be for patients infected with COVID-19.
It is still unclear when the product will be ready to be sent to the market, Sommer said.