News
Denmark withdraws as host of Gymnastics World Cup
---
This article is more than 3 years old.
Denmark withdraws as host of the Gymnastics World Cup due to financial challenges from the Coronavirus Crisis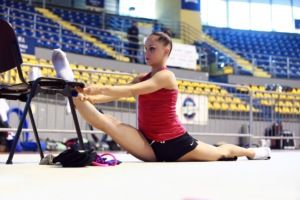 Denmark has withdrawn as host of next year's Artistic Gymnastics World Championships due to the economic impact of the Coronavirus Crisis, the Danish Gymnastics Federation (DIF) announced on Tuesday.
Copenhagen was set to stage the 50th edition of the competition from October 18-24, 2021, two months after the re-scheduled Tokyo Olympics.
DIF's decision to withdraw from hosting the World Cup has disappointed the International Gymnastics Federation, which is launching a bidding process to choose the new host country.
Risk consideration
Usually, the Artistic World Championships are held annually in non-Olympic years, but with the Tokyo games postponed due to the coronavirus pandemic, both the Olympic games and the gymnastics World Cup are set to be held in the same year.
Another reason is the limited budget of the federation. Due to the pandemic, DIF expects a deficit of one million kroner for the years 2020-2021, so the association considered it unfeasible to host the event.
"There are financial challenges associated with corona both in the event and in the federation itself. At the same time, we also do not know what is happening worldwide in the next two years. All of this together means that we as board of directors have chosen to resign as organiser," said GymDanmark's chairman, Anders Jacobsen.
Long-term perspective
Meanwhile, at other major sporting events in Denmark such as the Handball World Cup and the Ice Hockey World Cup, the Danish federations have earned millions. But when it comes to the gymnastics World Cup, the risk was too great.
"From the outset we have operated with a zero budget at the World Cup. And if you look at the GymDanmark's overall work in the longer term, the most responsible thing is that we pull the plug now," said Jacobsen.
Denmark previously hosted the Artistic World Championships in 2006.