News
National Round-Up: Night trains from Scandinavia to Europe to be set up by 2022
---
This article is more than 3 years old.
In 2022, it will be possible to get from Malmö to Brussels on a night train. Meanwhile, Enhedslisten has started the fight against cage eggs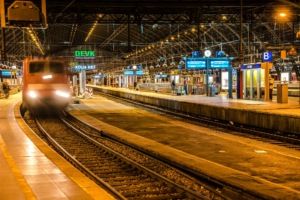 Night trains from Malmö to Brussels and from Stockholm to Hamburg will be set up by the Swedish government by August 1, 2022, according to TV2,
The country will allocate around 400 million Swedish kroner (approximately 289 million Danish kroner) for the project. In the meantime, Denmark will support the initiative with 5 million kroner per year from 2021 until 2023.
Per Bolund, the Swedish minister of finance, has emphasised that there is a high interest in night trains in Sweden.
Sustainable travelling option
"Low-cost flights have taken up a large part of the journeys, but now more and more countries are charging an extra fee for the aircraft's climate impact. And we also can see that the interest in sustainable travelling increases sharply," Bolund told Swedish Radio.
In 2015, the night train operation from Denmark to south of the country was suspended due to the lack of financial profit for DSB and Deutsche Bahn, major railway companies.
In 2016, Germany completely gave up its night trains from and to Copenhagen for economic reasons.
---
Two sunny days to be expected this weekend
Good weather will prevail this weekend as Friday and Saturday are going to be sunny and dry, with air temperature of 20 degrees, reports BT. Some rain and clouds can be expected in the first half of the day on Friday, but it all will be gone by the afternoon. However, Sunday will see the low atmospheric pressure move from the western regions of Denmark and will eventually cover the whole country.
Cage eggs should be banned completely – Enhedslisten
Battery-cage eggs, the infamous type of eggs from hens who have to live in cages with an area per hen of just over an A4 sheet, have been taken off the shelves in major supermarkets chains in Denmark. Yet, it is difficult to completely avoid cage eggs as they can be used as ingredients in other food products, DR reports. Also, there is no requirement that the use of cage eggs should be mentioned on the packaging of such items. Therefore, Enhedslisten believes that the time has come to ban the production of cage eggs entirely and is willing to start working to achieve this.
Fire at Michelin restaurant on Bornholm
The fire at a Michelin restaurant on Bornholm has damaged the roof of the building and the exterior cladding. The fire has started in the pizza oven of the Michelin-starred restaurant Kadeau. No one was injured. It remains unknown when the restaurant will open its doors again.