News
International School of Hellerup to open campus in Østerbro
---
This article is more than 3 years old.
The International School of Hellerup is ready to welcome students to a newly opened campus in Østerbro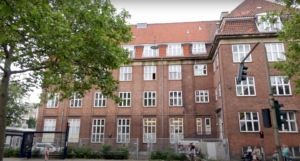 The International School of Hellerup is moving its high school to a new campus located in the Østerbro district of Copenhagen.
Back in 2009, the year the school opened, it was the school's primary location until it moved to Hellerup in 2015.
Now, it is time to go back to its roots.
Separate campus for high school students
The Østerbro campus will welcome the International Baccalaureate (IB MYP5) and Diploma Programme students who will start studying there from August.
The separate campus will allow them to have their own environment in which they will be able to advance both academically and socially.
Nedzat Asanovski, the head of the International School, said that the new campus will help the school provide more students with its unique "individualized support".
The International School of Hellerup is a Not-For-Profit IB World School that educates around 600 students from all around the world.