Food & Drink
Holiday 2020: Something in the way it tastes … attracts me like no other lover
---
This article is more than 3 years old.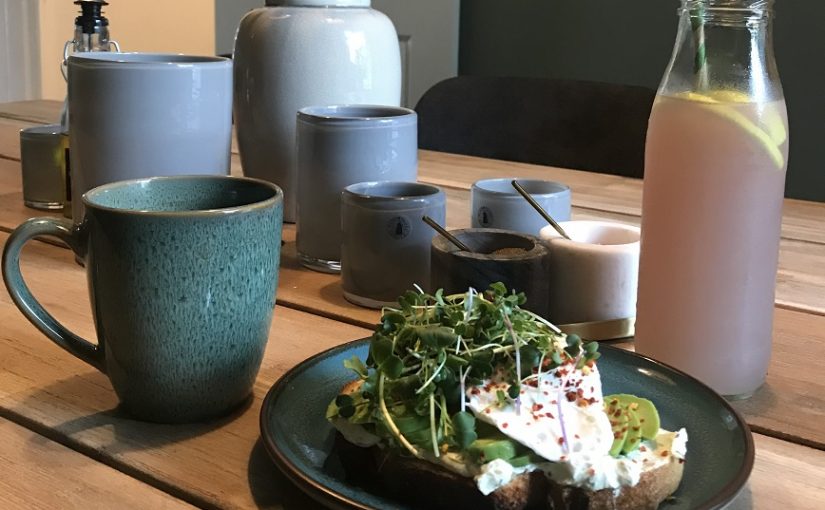 This summer, explore the city and treat yourself to some unbelievable foodie experiences.
Here's a list of cool spots you can enjoy to discover what Copenhagen's food scene is all about.
Avobaren
If you are an avocado lover, this is your place in town, as every dish contains a slice of green pleasure. There's avocado smoothies, salad bowls with avocado, avocado on toast, avocado burgers, and even desserts with avocado, such as their take on banana split. Opt for their popular double avocado on toast or choose a healthy falafel bowl. For drinks, we recommend one of their homemade lemonades – they are a sour-sweet delight!
Falkoner Alle 38, Frederiksberg; open Thu-Fri 10:00-16:00, Sat-Sun 10:00-17:00; @avobaren
Bon Bon Ice
Suddenly we weren't in Frederiksberg, but the plains of Africa, as earthy, velvety notes, rhythm and bass of course, sang the praises of Bon Bon Ice's epic 'Black Vanilla' flavour. Dyed volcanic dark by the ash of coconut shells rich in anti-oxidants, this is a treat for all the senses. No wonder Bon Bon Ice has rapidly become everyone's favourite. From the palate-cleansing mango sorbet to the beautifully aromatic pistachio served on a cone made just minutes earlier, every single flavour oozes creamy Italian sophistication – a testament to the owner's frequent inspiration trips to the motherland of ice cream. With flavours clearly marked out as suitable for vegans, the glucose-intolerant and those with nut allergies – and updated every day on Instagram – the locale puts you in charge. As regular visitor Martin Bergmann puts it: "It's worth walking the extra distance for homemade ice cream this good."
Andebakkesti 4, Frederiksberg; open Mon-Fri 12:00-21:00, Sat-Sun 11:00-21:00; @bonbonicedk
Heaps Good Cafe
Solely run by a woman from Australia, she mixes her homeland into some delicious breakfast and lunch dishes with a few Danish influences. Adorned quirkily with a variety of ornaments and furniture, it is the cutest cafe you'll ever see. The food is perfect in every sense, size, price, and taste. Most of their mains come with their delicious sourdough bread, which is freshly baked daily. Try the 'fucking fancy eggs' laid on top of two slices of bread with a green salad, cheese, and toasted hazelnuts. A recent addition to the menu is the 'Barack Burrata'. With soft roasted red onion, heirloom tomatoes and an oregano infusion on grilled bread, it is one of the popular at the moment. Whatever you choose, you'll appreciate the homemade touches and the details in every dish, and that is why we love it heaps.
Fensmarkgade 23, Cph N; open Mon-Fri 08:00-16:00, Sat-Sun 09:00-16:00; @HeapsGoodCafe
Donuts aplenty
Since the beloved Donut Shop closed in 2018, there haven't been many places especially dedicated to donuts – until now, as they seem to be popping up in every neighbourhood. These circles of dough are popular for their sugary goodness, giving us instant happiness after every mouthful. There's My Donut Copenhagen (Frederikssundsvej 43, Cph NV; open daily 15:00-21:00; @mydonutcopenhagen) and Bronuts (Vesterbrogade 37, Cph V; open daily from 10:00; @bronutsdk) – which was in fact founded by one of the stars of reality show 'Paradise Hotel' – whose style is to top the donuts with store-bought candies and chocolates: from crunchy Ferreros to Hakuna, M&Ms, Kinder Bueno, Oreo, toffees … you name it, they've got it. They also sell filled and sour-frosted donuts – every day there's a special, so make sure you check their Instagram. Bronuts also has shops in Aarhus and Åbyhøj, and it is coming soon to Aalborg. The third donut place on our list is Dough Girls (Frederiksborggade 50, open again from mid-July; @doughgirlsdoughnuts), a shop run by a family of German-Australians: the parents bake the donuts, the daughters run the shop. Located in Nørreport, just a few steps from Dronnes Louises Bro, they bring donuts to a fancy level with creative ideas such as the lamingtons donut, which takes inspiration from a traditional Australian cake, a raspberry Berliner and classic Danish drink. All the donuts are baked fresh every day using organic and the highest quality ingredients. They are top-notch!
Hart Bageri
Hart Bageri by British baker extraordinaire Richard Hart opened its doors two years ago after an invite from Noma's head chef René Redzepi. Forget every pastry you've ever tried, because once you go to Hart your heart belongs to them forever. Let's start with their take on the Danish cinnamon roll. Topped with lemon glaze this roll melts in your mouth with crunchy bits of cinnamon caramel – our absolute favourite. Then there's the cardamom bun made with the same dough as their croissant and dipped in browned Danish butter, and their latest hit: the double-baked dream cake croissant with the coconut caramel filling and toasted flake exterior – it's out of this world, and you certainly don't want to share. Whatever they bring is always a hit. They are constantly reinventing themselves and finding new inspirations. They've teamed up with other restaurants and producers to bring us specialties such as grilled sandwiches with kimchi and unique pølsehorns; and they have donuts on Tuesdays. They are open every day of the week and bake everything fresh from the early morning. Pop by and enjoy a taste of paradise.
Gammel Kongevej 109, Frederiksberg; open Mon-Sun 08:00-17:00; @hartbageri
Queen's Delight
This French delicatessen is newly opened, and it is the only shop dedicated solely to eclairs in Copenhagen. A young Romanian couple from Bucharest, with a passion for sweets and especially eclairs, decided to move to the Danish capital to open up their dream shop. Rasia and Sebastián studied the craft and have become the ultimate eclair makers. They are the best eclairs you will ever try – better than the French ones! Made freshly every day early in the morning – passers-by can testify that they never sell second-day eclairs, which is actually their motto. Opposed to the traditional eclairs that tend to be made with a moister dough, Queen's Delight has its own take on the pastry, which is more crunchy. Add creative flavours such as crunchy hazelnuts, salted caramel and tiramisu, and we're talking about eclair perfection! Lookout for their monthly flavour.
Grønnegade 37, Cph K; open Wed-Fri 11:00-18:00, Sat 12-20:00, Sun 12:00-18:00 or until sold out; @queensdelight.dk
Juno the bakery
Bakeries like Juno make you love living in the city. Queuing for the loaf is one of those heavenly pleasures in life. You get it warm right from the oven and you barely wait 15 minutes. Their croissant is definitely the very best in town: caramelised, crunchy, buttery, gooey inside – everything you want. Other mouthwatering choices include the hazelnut cream puff, the popular cardamom bun (completely different to Hart's but more like a Swedish fika), and the pistachio and rose croissant. Juno is always introducing new items and special editions, so make sure you follow them on Instagram to see what's going on. Although queuing is guaranteed in the mornings, they tend to be well stocked and only risk selling out in the afternoon.
Århusgade 48, Cph Ø; open Wed-Sat 07:30-18:00, Sun 08:00-15:00; @juno_the_bakery