News
City Metro hand-sanitiser useless against the coronavirus
---
This article is more than 3 years old.
All hand-sanitiser containers will be refilled with the correct liquid by this weekend at the latest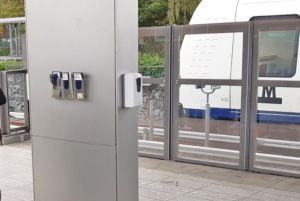 No doubt the Metro Company in Copenhagen has been diligent when it comes to offering the public hand-sanitiser to prevent coronavirus cases from flaring up on the capital's Metro lines. 
There are ample dispensers about and the public can often spot workers cleaning in or around the Metro stations. 
There's just one little hitch though. 
The hand-sanitiser that the Metro has been using since July is antibacterial, not antiviral, and it has yet to be approved as a product that works on the coronavirus.
"We understand that the distributor hasn't stopped selling the product despite the Environmental Protection Agency banning it back in May. It is of course very criticisable and we feel cheated," the Metro Company wrote on Facebook.
"Our operator has immediately ended the co-operation with the distributor and found a new distributor that can deliver the level of quality that we ordered."
READ ALSO: Daily infection numbers stabilising
Vigilant nurse
The Metro Company underlined that all hand-sanitiser dispensaries are expected to be refilled with antiviral liquid by the end of this weekend.
Until then, all working dispensaries contain the correct liquid as the previous product has been removed everywhere.
The case came to light after a nurse reached out to BT tabloid in the wake of the Metro Company failing to respond to her communication attempts.