News
More bang for this buck: The name's Bond, Jaime Bond
---
This article is more than 3 years old.
Nikolaj Coster-Waldau now a 14/1 shot to replace Daniel Craig when he finally reholsters his Walther PPK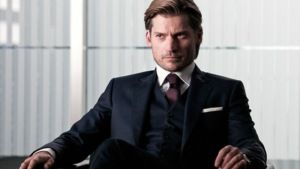 Claes Bang isn't the only Danish actor in his 50s with a shout of becoming the next James Bond. Step forward Nikolaj Coster-Waldau, fresh from the morgue of Westeros, who turned 50 last month. 
READ MORE: Mr kiss kiss, bite bite, bang bang?
The Great Dane is the 11th most likely man (or woman – although that likelihood has become more remote of late) to pick up the mantle of Daniel Craig when the Brit finally steps down after the release of his fifth film, 'No Time to Die', in November.
Fresh from his starring role in the most hyped TV series of all time, Coster-Waldau is a steal at 14/1, and in the absence of so much sport this year, this is undoubtedly one of the most fun markets out there. And the great thing is that this needn't cost you a penny if you're new to betting.  At Betting Bonusser you'll be able to learn everything there is to know about such online entertainment.
Coster-Waldau is a relatively new addition to the list. Craig had been rumoured to quit following the 2015 release of his fourth instalment, 'Spectre', and the bookmakers have been busy taking bets ever since.
When a name finally emerges – by 2021 at the latest, surely – the novelty market will have been in swing for nearly six years. It's had more favourites than the court of Henry VIII. 
Not exactly king-slaying it
The en.mediamass.net site contends that Coster-Waldau would be a good choice because … hang on, all three of its explanations are utter tripe.
"If M can be a woman, why can't James Bond be a 50-year-old Dane," it asks. To that line of reasoning you could also add: 'If an orangutan can play Clyde in 'Every Which Way but Loose', then why can't James Bond be a 50-year-old Dane.'
"No other performers could be nearly as cool and broodingly suave," it continues – there's no stronger argument than picking on the collective weakness of men. 
"It's a chance to play a lover, as well as a fighter," it concludes, which suggests the writer doesn't think incest is very loving. Which is insensitive, to say the least.
Shortlist of superheroes
Danish newspaper BT also has a far-fetched notion of why Coster-Waldau has a fighting chance. 
It couldn't help but notice that actors who have appeared in "the superhero or fantasy genre" are dominating the betting list.
It mentions Tom Hiddleston, who has played Loki in several Marvel films, as an example, and also Richard Madden, a foe of Coster-Waldau's in 'Game of Thrones'. So far so good.
But then it starts to drift, mentioning Cillian Murphy (for the Batman trilogy, in which he had a bag over his head most of the time as Scarecrow) and Aidan Turner (who is rendered as being four feet two in 'The Hobbit').
The bum steer was completed with a Unibet spokesperson assuring BT: "It is not only for local patriotic reasons that he [Coster-Waldau] is so high on our list."
Hunky and hammy
Wegotthiscovered.com, in contrast, actually made some pretty strong arguments in favour of Coster-Waldau. 
First off, it praised his convincing English accent, before pointing out he "can actually act" – cunningly juxtaposed barely two sentences after inferring that some of the actors who have previously played Bond couldn't.
Last year English newspaper The Daily Express reported a flurry of bets on Coster-Waldau with Coral, which resulted in his odds falling as low as 10/1. "He is now definitely a leading contender for the role," confirmed its spokesperson at the time. 
Screenrant.com said his unveiling as Bond is "one we'd love to see", and there has been undoubted support on both Twitter and Facebook, where some fans have even organised a petition to get him appointed.
They could present it to M … if only she wasn't dead.