News
National Round-Up: Defence Intelligence Service suspensions amid whistle-blower claims
---
This article is more than 3 years old.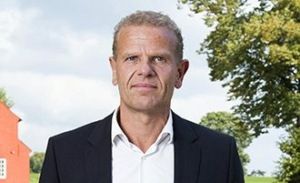 Three senior employees at Forsvarets Efterretningstjeneste (the Danish Defence Intelligence Service) have been suspended from duty until further notice, including Lars Findsen, its head for the last five years, according to the Ministry of Defence.
Accordingly, Svend Larsen, the chief of Central and West Zealand Police, has been appointed acting chief.
READ MORE: Danish government wants to gain access to air passenger info
New report released today
The reason for the suspension is not yet known, but FE states that a special investigation is needed in light of "one or more whistle-blowers" in November 2019 divulging "a significant amount of material regarding FE", reports TV2.
A report has today been published with several criticisms, including violations of the law and inappropriate legality culture.
The minister of defence, Trine Bramsen, has requested an investigation, TV2 reports.
---
Nurses in Denmark doubt their future
According to a new study prepared by a research centre at VIA University College, every fifth nursing student and every fourth new nurse doubts whether they will still be nurses in five years. The study also found that every third newly-qualified nurse works part-time. Over 30 percent have changed jobs within the first year and 34 percent of them have stated that it is due to excessive work and stress. However Denmark will be short of around 6,000 nurses in 2025, according to DR. The government is planning to employ 1,000 more nurses, DR reports.
New proposal on legal gender change
Some 302 Danes have applied to change their legal gender in the past year, reports Kristeligt Dagblad. Gender reassignment became legal for adults in 2014. Since then a total of 1,549 people in Denmark have applied. The government on Saturday proposed removing the age limit for legal gender reassignments. The proposal also includes the removal of the reflection period, which is currently six months. It intends to allow gender-fluid people to have an 'X' written in their passports.
READ MORE: Him, Her and Zim: Pronoun usage a hot topic at universities
Syrian man sentenced to seven years in relation to smuggling
A Syrian citizen was last week sentenced to seven years in prison at the Court in Sønderborg for smuggling 4.96 kilos of cocaine into Denmark. The 36-year-old was arrested on January 29 in a Dutch-registered car on Sønderjyske Motorway. The 4.96 kilos of cocaine were found in a special compartment of the car. The drug was taken from the Netherlands via Germany into Denmark. in addition to the prison sentence and deportation, the vehicle has been confiscated. The Syrian has pleaded not guilty.
One million have been on free ferries
Nearly 1 million passengers benefited from the summer package's free ferry offer in July, according to a statement from the Danish Transport Authority. Initially 35 million kroner was set aside to make ferry crossings free of charge for pedestrians and cyclists. However it is estimated it will cost about 68 million kroner. Nevertheless, the transport minister, Benny Engelbrecht, is confident the surplus can be found in the summer package.
READ MORE: Free ferry to islands for pedestrians and cyclists under proposal
DMI: thunderstorms ahead
According to DMI, the recent summer weather is over and we can expect lower temperatures, rain and wind this week. Between 20 and 50 mm of rain is expected in the middle of this week, accompanied by the risk of thunderstorms on Tuesday and Wednesday.